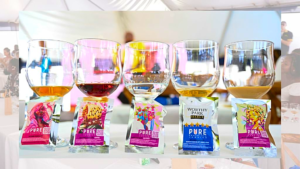 Worthy Park Estate, Pure Chocolate square up at Jamaica Rum Festival
It's no secret that rum and coffee go hand in hand, cacao and sugar cane are among the crops/produce that define Jamaica's rich agricultural heritage.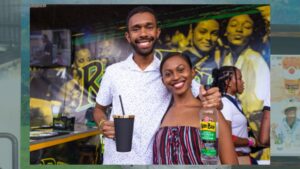 Worthy Park Estate to tease tastebuds at Jamaica Rum Festival
Thousands of rum lovers look forward to celebrating Jamaica's number one spirit, rum, at the Jamaica Rum Festival (JRF).
Jamaica's Worthy Park Estate takes top spot in Rum & Cachaça Masters competition
Caribbean rums came out winners at The Rum & Cachaça Masters competition with Jamaica's Worthy Park Estate taking top spot with its Rum-Bar White Overproof Rum.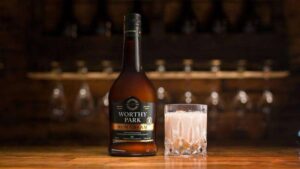 Worthy Park Estate Unveils A Rum Cream for Summer
For all those with discerning palates who prefer to savour a sweet rum cream to set the mood, Jamaican-owned Worthy Park Estate Limited is offering up a premium cream liqueur just in time for the summer. The single-estate producing rum company continually seeks to expand its portfolio of premium liqueur with the introduction of its newest brand: Worthy Park Rum Cream.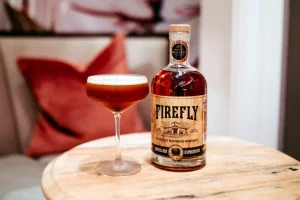 5 Hotels Offering Exclusive Spirits and Beer You Can't Get Anywhere Else
Traveling is a delight for all of the senses, but some of the best sensory experiences are the delightful things you get to taste.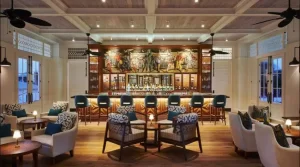 Jamaica's Top Luxury Resort Has a New Limited-Edition Rum
There's a mural over the bar here by artist Michael Lester. It's called Junkanoo, and it's a vibrant, loud, pulsing depiction of Jamaica's timeless, percussive dance.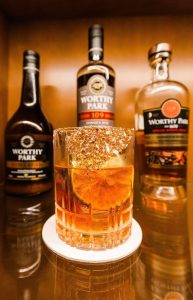 Destination Spirits: Half Moon Partnered With Iconic Jamaican Distillery To Create Limited Edition Rum
In Montego, Bay, Jamaica, Half Moon has offered a tranquil slice of the country for travelers seeking to live the island life since 1954.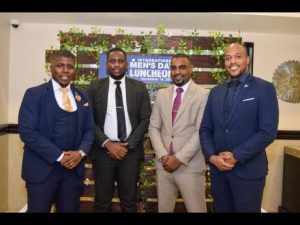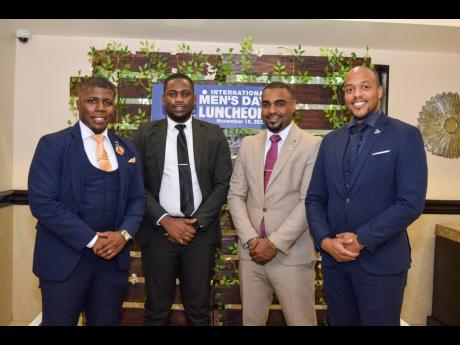 International Men's Day | Gleaner's Something Extra
The Gleaner celebrated men and boys ahead of International Men's Day (IMD) with a spirited luncheon at The Jamaica Pegasus hotel.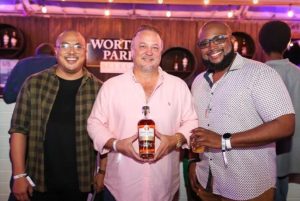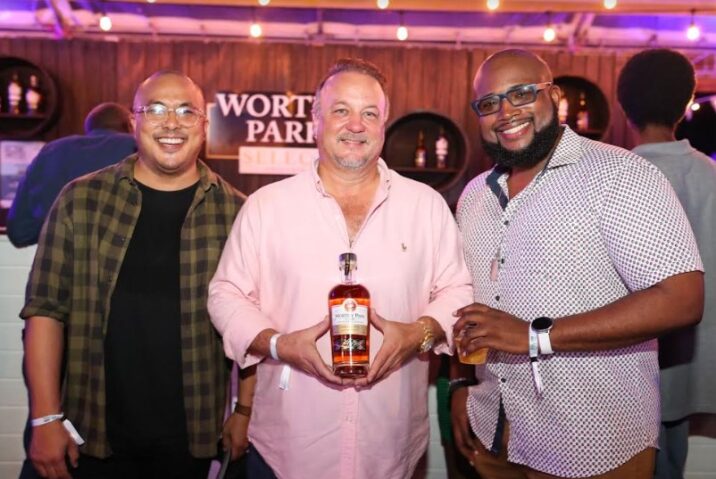 Worthy Park Estate takes center stage Pork-Palooza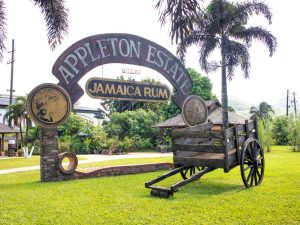 Top 9 Jamaican Rums to Drink
Although Barbados might be where rum was born, Jamaica took the rum-making process and took that yummy liquor global. The fruity, funky flavors are enhanced with touches of molasses and burnt sugar that take all of my favorite rum-based drinks and make them spectacular. I'm pretty particular when it comes to certain foods and drinks. More often than not, I find my favorites and tend to stick with them. However, now and then, I can be swayed in new directions.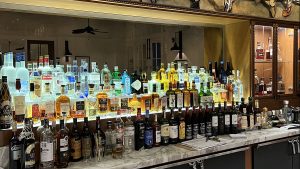 The Best Rum Bar in Jamaica
For centuries, Jamaica's finest aged rums have long found immense popularity among connoisseurs around the world. But for travelers to the island, finding them all in once place hasn't always been easy. For the best expressions from storied marques like Appleton to companies like Hampden and Worthy Park, both of which have seen a renaissance in the last decade, it's often required a distillery journey to secure a bottle.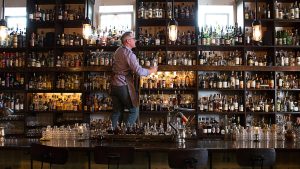 BEST TOP SHELF SPIRITS BARTENDERS
Once little more than an impractical showcase of luxury spirits typically dispatched neat, the top shelf, like its more hardworking sibling the well, has reinvented itself. Today, that collection of bottles gracing the higher reaches of a backbar is not just a venue's opportunity to communicate its values and point of view, but also a utilitarian set of spirits used to elevate ordinary blueprints.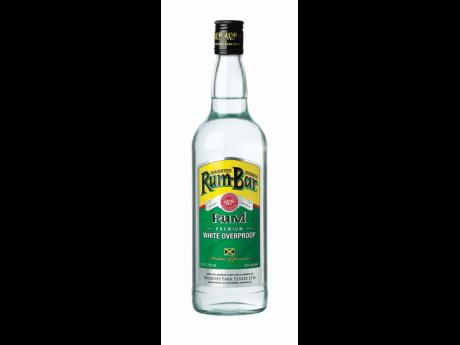 Worthy Park rum sales outpace pre-pandemic levels
Rum sales at Worthy Park Estate are above pre-pandemic levels, due to increased distribution locally and overseas. The producer of Rum-Bar products generated 15 per cent more rum sales than in 2020, the start of the coronavirus pandemic, and about 10 per cent more than 2019, said Managing Director of Worthy Park Gordon Clarke.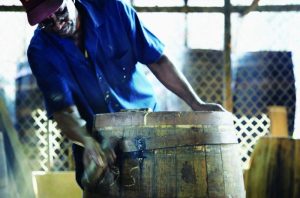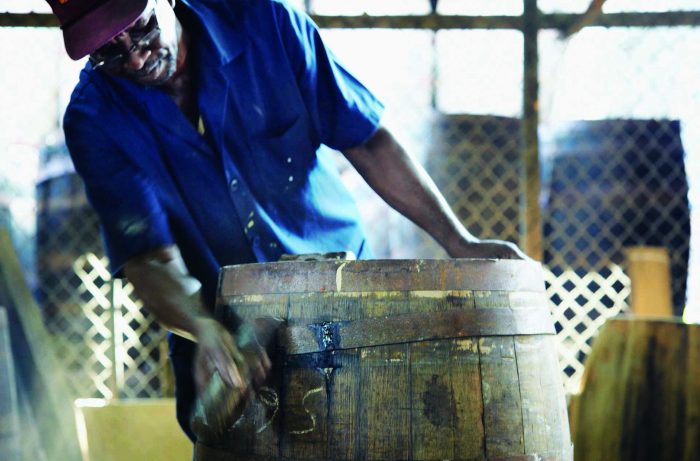 In Jamaica, History and Identity Convene in Rum
"Jamaican rum, like our food and music, has a personality that shines through," he says, "The rum is reflective of that persona and goes hand-in-hand with the whole Jamaican vibe."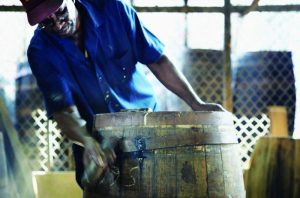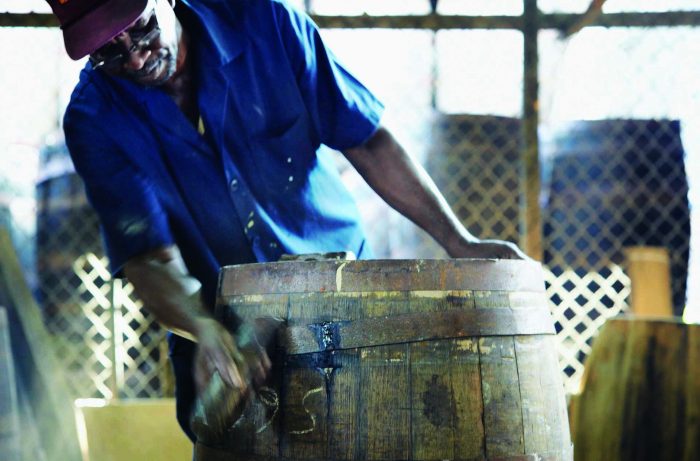 IN JAMAICA, HISTORY AND IDENTITY CONVENE IN RUM
Alexander Kong thinks that Jamaican rum has a certain "funk" that simply cannot be found in other rums. "Jamaican rum, like our food and music, has a personality that shines through," he says, "The rum is reflective of that persona and goes hand-in-hand with the whole Jamaican vibe."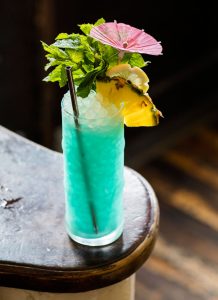 If a Blue Hawaiian and a piña colada had a baby," it might look and taste something like Fanny Chu's KiKiKōlada, a free-spirited drink that toasts to both the Caribbean and the 50th state. A starting-point split base of grassy, vegetal Hawaiian agricole rum and funky, overproof rum from Jamaica leads to the piña portion of the program: fresh-juiced fruit and the 40-proof Giffard Caribbean Pineapple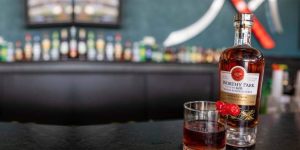 WORTHY COCKTAILS FOR WORTHY DADS
For the past three weeks we've shared with you the fatherhood journey of some of the worthiest dads around. This week in our finale feature, we share a moment with Berisford Grey, CEO, Sygnus Group. As a 'girl dad' of one, 13-year-old Dani, he prides himself on making daddy-daughter time a priority, despite his busy schedule.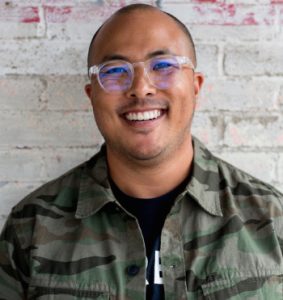 #RUMFAMILY : FAVOURITE BRAND AMBASSADORS-ZAN KONG
Next up in the #rumfamily series is our fourth brand ambassador, Zan Kong. This is someone that has not only introduced us to some of our favourite Rums but is just a super cool guy #welovezan How long have you been a brand ambassador? Well technically I am in the role of the Export Sales Manager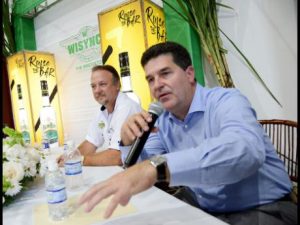 WISYNCO PARENT ACQUIRES 30% STAKE IN WORTHY PARK
Rudolph Brown/ Photographer William Mahfood, chairman of Wisynco Group Limited, speaks at a press conference to announce a distribution deal with Worthy Park Estates. Co-Managing Director of Worthy Park Estates, Gordon Clarke is at left.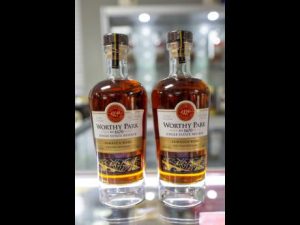 WORTHY PARK GOES UPMARKET WITH SINGLE ESTATE RESERVE RUM
WORTHY PARK Estates is looking to rum for more revenue, saying its reputation as Jamaica's most efficient estate is not enough to overcome changes in the sugar market that are driven by external events.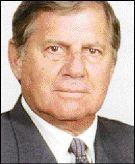 CHAIRMAN AND managing director of Worthy Park Estates Ltd., Peter McConnell, was recently honoured by the Jamaica Association of Sugar Technologist (JAST) for more than 40 years of outstanding service to the sugar industry.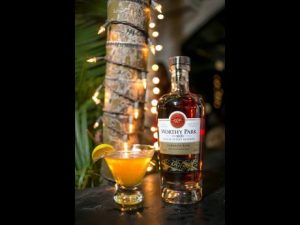 Worthy Park's newest Single Estate Reserve Rum was recently unveiled. Today we showcase premium cocktails using rums from the Worthy Park Estate portfolio. The drinks are easy to make and absolutely refreshing. Definitely great options for those who want to impress their friends when they come over for a chill night or if you just want to show off your mixology skills. Get mixing!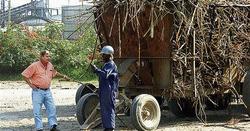 Worthy Park operates perhaps Jamaica's most efficient sugar factory, but like other facilities here is under pressure to reduce costs in the face in price reductions in European Union markets where Jamaica and other Caribbean countries enjoy preferences.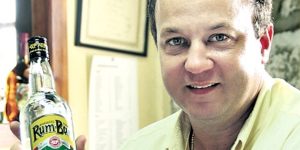 RUM-BAR EYES RUM CREAM, EXPORTS THIS YEAR
Worthy Park Estate, owners of Rum-Bar rum, plans to launch its own rum cream and export branded product to Europe this year. The company is also set to more than double its sales in 2011 as the brand targets 25 per cent of the local market by 2013, according to distillery manager Gordon Clarke.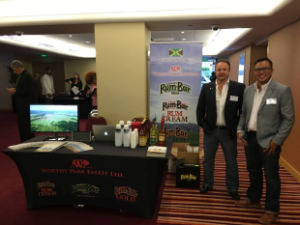 AN INTERVIEW WITH ALEXANDER KONG (WORTHY PARK ESTATE, JAMAICA)
Our latest interview is with Alexander Kong (pictured in the grey jacket, alongside Gordon Clarke Co-Managing Director) who is the Export Sales Manager for the recently resurrected Worthy Park Distillery.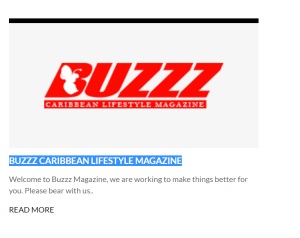 BUZZZ CARIBBEAN LIFESTYLE MAGAZINE
Welcome to Buzzz Magazine, we are working to make things better for you. Please bear with us..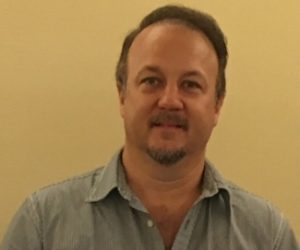 RUM MASTER FROM WORTHY PARK
I am a Jamaican, born from a Jamaican Family. Although Educated in Ontario, Canada and Florida, USA including Boarding School, Undergraduate University, and a Masters Program, I returned to Jamaica to live, get married and eventually settle into the Family Business.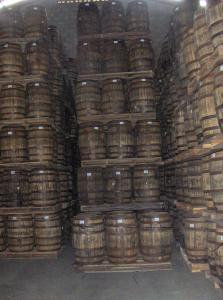 Located in the geographical center of the island of Jamaica, Worthy Park Estate is a privately owned and operated sugar factory and distillery. Originally a land grant to Lieutenant Francis Price in appreciation for his services to Cromwell during the English invasion..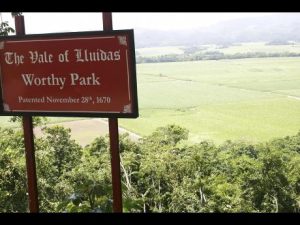 WORTHY PARK BAGGING SUGAR FOR RETAIL TRADE
Worthy Park Estates has invested $185 million in a new bagging plant in a bid to break into the local market for bulk sugar destined for retail distribution. The company is moving to diversity its revenue stream and markets away from exports, as the end approaches..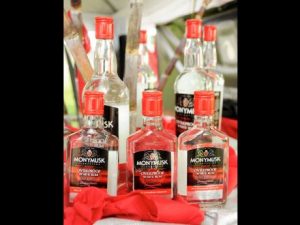 The tariff imposed on white overproof rum has brought parity to the liquor taxes, but one manufacturer has suggested that the more than 250 per cent increase will hit the company and consumers hard.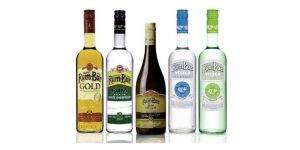 This year Worthy Park Estate has "Raised the Bar" with its sponsorship of Bacchanal Jamaica Carnival through its flagship brand Rum-Bar, including its line-up of a four-year-old aged, Rum-Bar Gold Rum, Rum-Bar White Overproof Rum, and Rum-Bar Rum Cream.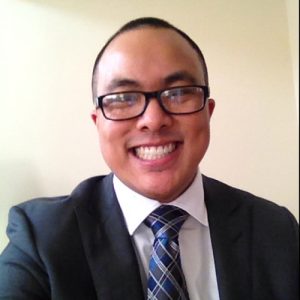 RUM CONNOISSEUR INTERVIEW OF THE WEEK: EXPORT SALES MANAGER FOR WORTHY PARK ESTATE PRODUCERS OF RUMBAR RUMS
1) Who is Alexander Kong I'll give you the short version – born and raised in Mississauga, Ontario Canada; I moved back to my " parental"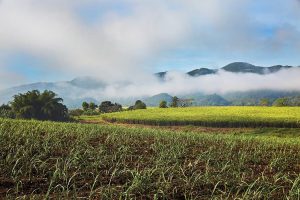 THE WILD DIVERSITY OF JAMAICAN RUM
No infants are weaned on espresso, and toddlers don't turn to truffles. The young and the young of palate are more likely to gravitate toward Velveeta and Mountain Dew than stinky Epoisses and fermented pu'erh tea.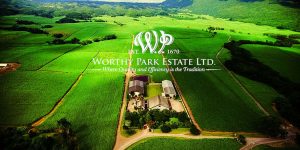 Wednesday 20 September 2017, by gaetan81 | Read 390 times Reference Rhum asked four questions to different personalities of the world of rum, with the sole aim of knowing a little more about these rums which make us dream so much.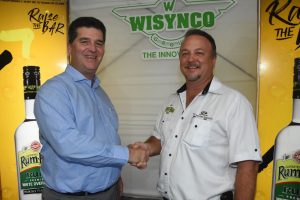 WISYNCO EXPECTS $2 BILLION INCREASE IN EARNINGS
Co-Managing Director of Worthy Park Estate Limited Gordon Clarke (right) and Chairman of Wisynco Group Limited William Mahfood (left), shake on a deal well tailored for both entities to enter an exclusive five-year distribution agreement.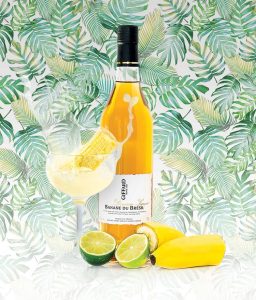 THE RISE OF THE BANANA DAIQUIRI
Matt Belanger from Death & Co. New York, is known for his undoubtedly fun approach to making cocktails, often with a tropical vibe. In this riff on the classic Daiquiri, he uses a combination of pot-still Jamaican rums: Rum-Bar Gold and White Overproof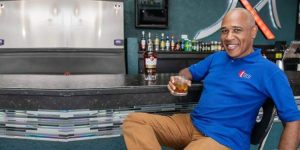 WORTHY COCKTAILS FOR WORTHY DADS
In celebration of Father's Day, Sunday, June 21, we want to recognise the contribution that fathers and father figures make to the lives of their children. Worthy Park Estate has partnered with some worthy dads to celebrate the true meaning of fatherhood.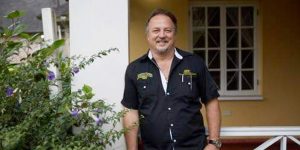 Jamaica is renowned for having some of the best rums in the world! After the euphoria of the Jamaica Rum Festival held earlier this year, I committed to exploring some of the distilleries we do not often hear of, and sharing with you the rich historical legacy discovered. My rum explorers were 15 strong and we set out to discover one of the six remaining distilleries in Jamaica — Worthy Park Estate (WPE)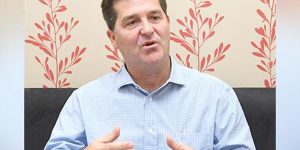 WISYNCO APPOINTED EXCLUSIVE DISTRIBUTOR FOR WORTHY PARK ESTATE
WISYNCO Group Limited has negotiated a five-year exclusive distribution agreement with Worthy Park Estate Limited (WPEL) for the distribution of the company's spirits and sugar.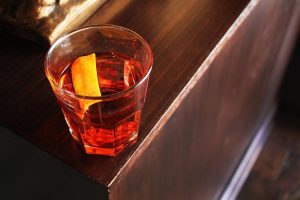 5 TO TRY: JAMAICAN RUM COCKTAILS
As Paul Clarke reports in the September/October 2018 issue, Jamaican rum is truly distinctive in the world of rum. Across the United States, bartenders are finding ways to highlight the nuances of Jamaica's signature spirit in cocktails.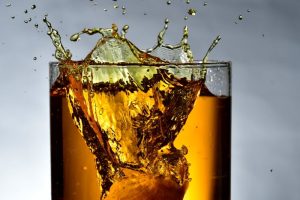 HOW CARIBBEAN RUM IS MAKING MAJOR MONEY MOVES WORLDWIDE
A key ingredient in umbrella cocktails casually sipped at hotel pool sides, a staple at street-side bar gatherings and impromptu liming sessions, and an essential spirit at wakes, festivals, and just about every celebration, rum is undeniably a core component of Caribbean culture. Now, with the identity of rum itself developing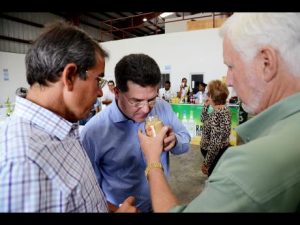 WISYNCO INKS SWEET DEAL WITH WORTHY PARK
William Mahfood (centre), chairman of Wisynco Group, smelling the sugar while Robert Clarke (right), managing director of Worthy Park Estate, and Andrew Mahfood of Wisynco look on at the Wisynco Group Limited and Worthy Park Estate press conference at Worthy Park Estate, Ewarton, St Catherine, on Monday.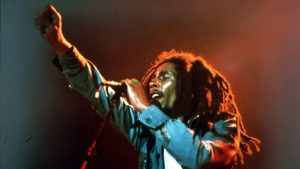 REGGAE, FUNK & JAZZ: WHAT MUSIC EMBODIES RUM?
Compared to other spirits, rum has relatively few rules dictating how or where it should be produced. In the drinks world, it's the free spirit, taking on a variety of forms and flavors. So it's no surprise that when we asked a group of rum makers to compare their spirits to music we got incredibly diverse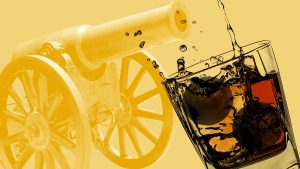 CHATHAM ARTILLERY PUNCH: THE COCKTAIL THAT TOPPLED SAVANNAH
The way Joseph Claghorn and his men worked it, back in 1859, was like this: the loader would take the cartridge—an iron ball 3.58 inches in diameter, wired to the end of a linen bag stuffed like a sausage with a couple pounds of gunpowder—and slide it bag-first into the muzzle. Then the sponge man would use the butt-end of the long, wooden swab he was holding and ram the cartridge all the way down the barrel.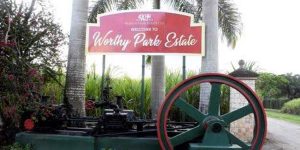 WORTHY PARK LAUNCHES INTO THE WORLD OF PREMIUM RUM
Worthy Park has revived its Worthy Park rum brand in Jamaica, with the local launch on Sunday of its premium Worthy Park Single Estate Reserve. The rum, a blend of rums between six and 10 years old, was introduced to Europe last year, but is now available on the local market.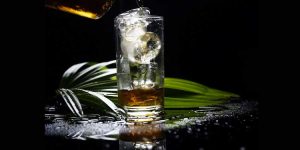 It's National Rum Day and we're celebrating by taking a look back at some of our favourite new finds of the year so far. From slow sippers to heady cocktail ingredients, we've had a great time delving deeper into the rum scene and have come up with a couple of beauties we think it's worth knowing about. Normally when we hear the term "spiced rum", we shrink away in fear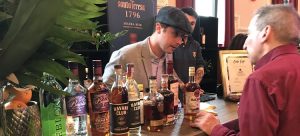 HOW LOST LAKE MADE RUM COOL AGAIN
Growing up in a Jamaican family, Alexander Kong learned that rum has many uses. When he had a fever, his grandmother would lay a rum-soaked rag on his forehead. To fight off a cold, the best medicine was rum mixed with honey, ginger and lime. Rum was poured on the graves of the departed, splashed in the corners of a new home to drive out bad spirits, and used to celebrate everything from Christmas to the end of a workday.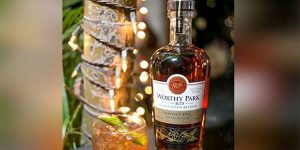 WORTHY PARK ESTATE LAUNCHES NEW RUM LINE
Worthy Park Estate Limited, the 100 per cent Jamaican-owned sugar estate and rum distillery, has launched its first Single Estate Reserve Rum, representing the ultimate in premium spirits. In celebration of 349 years of history and heritage, the newest rum on the Worthy Park line was introduced to a select few…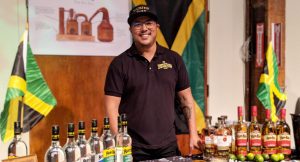 ZAN KONG: WHAT RUM MEANS TO ME
Zan Kong grew up in Mississauga, Ontario, Canada, but so deep was his connection to Jamaica that when he graduated from the University of Guelph after majoring in Hospitality and Tourism Management, he decided to take his first job on the island. Zan spent ten years working in various capacities in the hotel and restaurant industry, touring through Jamaica, Turks and Caicos, and Florida, before joining the Worthy Park team to expand their export market.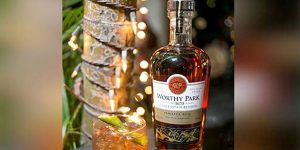 Last week, we were excited to be privy to the launch of Jamaica's newest addition to its premium line of rums – the Worthy Park Single Estate Reserve Rum! A select few industry experts, distributors, promoters, event planners and entertainers joined in to celebrate and experience an intimate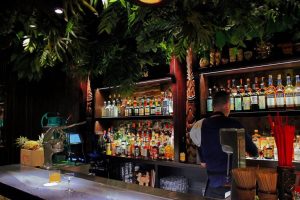 8 PREMIUM RUMS WHISKEY LOVERS NEED TO TRY, ACCORDING TO THE BAMBOO ROOM'S KEVIN BEARY
Kevin Beary knows rum. One could even say that he's obsessed with it. The accomplished Chicago-based barkeep cut his teeth at the Chicago Park Hyatt's chic NoMi Lounge before taking over the beverage program at the bustling River North tiki emporium Three Dots and a Dash in 2015.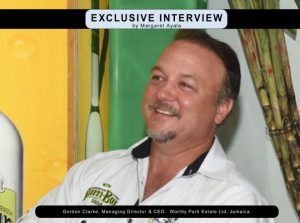 EXCLUSIVE INTERVIEW WITH MR. GORDON CLARKE, MANAGING DIRECTOR AND CEO OF WORTHY PARK ESTATE LTD.
I am Gordon Clarke, Managing Director and CEO of Worthy Park Estate Ltd., I am also the great grandson of Frederick Clarke who purchased Worthy Park in 1918.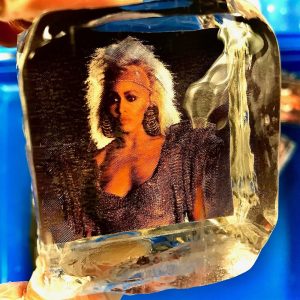 WHAT DRINKS HAVE TO DO WITH TINA TURNER
80 years ago today, Anna Mae Bullock, the future music icon Tina Turner, was born in Nutbush Tennessee. Her rise to fame began in the late 1950s when her sister Allene took Anna Mae to see R&B star Ike Turner perform at the Tinato Club Imperial in St. Louis, and by 1960, as "Little Ann", with her fearlessly on point yet gritty voice, she recorded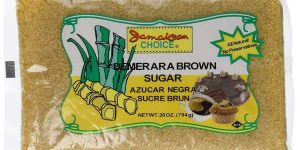 WRAY AND WORTHY PARK TEAM UP TO BUY JAMAICA GOLD SUGAR
The biggest deal in the rum world this week actually involves sugar, not rum. J. Wray & Nephew Limited, JWN, a Campari Grupo brand announced an equal (50/50) partnership with Worthy Park Estates to produce the Jamaica Gold sugar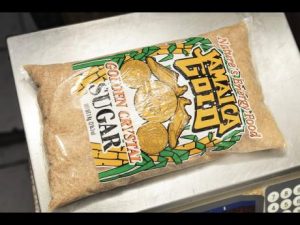 JAMAICA GOLD SOLD – JWN, WORTHY PARK TO PARTNER ON RETAIL SUGAR
Spirit company J. Wray & Nephew Limited, JWN, a subsidiary of the Campari Group, has entered the retail sugar market under a 50:50 partnership with Worthy Park Estate to package and market the sweetener under the Jamaica Gold brand.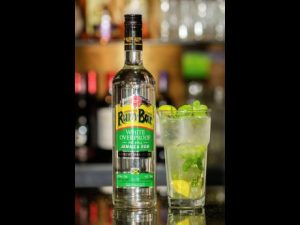 OLD MEETS NEW WITH WORTHY PARK AND RUM-BAR AT JRF 2020
Are you ready for the Jamaica Rum Festival 2020? Well, exciting mixes are brewing as we draw closer to the event's second staging. Rum lovers, producers, connoisseurs and purveyors will converge at Hope Gardens to feast and sip on an epic experience for the palate.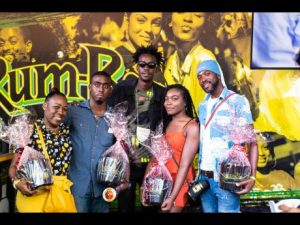 WORTHY PARK ESTATE LIVING UP TO ITS NAME
Hope Gardens came alive at the Jamaica Rum Festival, and the team from Worthy Park Estate definitely added to the 'spirit' as they 'raised the bar' with their two brands: Rum-Bar Jamaica and Worthy Park Single Estate Rum. With their full portfolio on display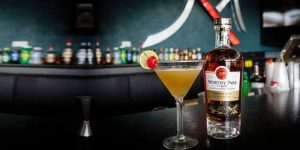 WORTHY COCKTAILS FOR WORTHY DADS
A good father is one of the most unsung, unpraised, unnoticed, and yet one of the most valuable assets in our society. As we continue our Father's Day series celebrating worthy dads, we engaged Michael Lyn Jr, executive director, Island Grill.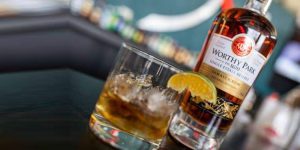 WORTHY COCKTAILS FOR WORTHY DADS
Sunday, June 21, as the world celebrates the importance of fathers, we continue to highlight some of Jamaica's very own worthy dads. This week's super dad is none other than Shane DuQuesnay, sales director, Lithographic Printers.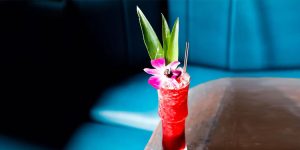 HOW TO USE JAMAICAN OVERPROOF RUM IN YOUR DRINKS
Keep it simple, adjust the ratios and embrace the funk. To understand Jamaican overproof rum, open a bottle and inhale—just not too deeply. It clocks in at 126 proof, or 63% alcohol. You'll get the point without sticking your nose too far into the bottle.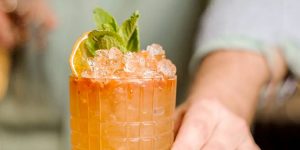 NATIONAL RUM DAY 2020 COCKTAILS
Nacional is a cocktail masterpiece. The drink is fruity and tart, full and juicy with a dry finish, and is perfect for every occasion. It can also be made long with ginger ale or soda (or sparkling wine)." Named after the Havana bar that played host to a notorious set of celebrities back in its heyday, the Hotel Nacional cocktail was the welcome drink given to all who entered and has since become a classic much-loved by bartenders around the globe.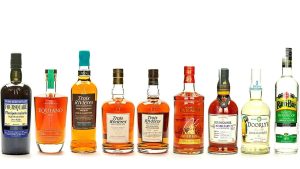 THESE ARE THE 9 BEST RUMS IN THE WORLD ACCORDING TO THE 2020 INTERNATIONAL WINE & SPIRITS COMPETITION
International Rum Day is just around the corner and Rums made a big statement for themselves as nine different bottlings scored 96 out of 100 points at the 2020 International Wine & Spirits Competition. While no Outstanding Gold medals were awarded in the category, the high scores still go to show that there are plenty of top of the line expressions to be found throughout the RUM world.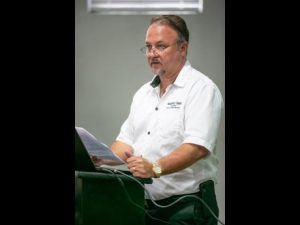 JWN EXITING SHORT-LIVED JAMAICA GOLD PARTNERSHIP – WORTHY PARK TO TAKE FULL OWNERSHIP OF RETAIL SUGAR BRAND
Jamaica's oldest sugar estate, Worthy Park, will take full ownership of the rights to the Jamaica Gold brand once the terms are agreed with Appleton Estate, a subsidiary of J. Wray & Nephew Limited, JWN, which is exiting the market.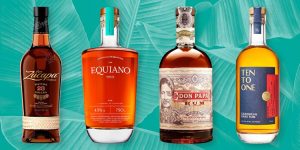 NATIONAL RUM DAY: BEST RUMS, ACCORDING TO EXPERTS
Celebrate National Rum Day with expert-recommended bottles of rum, as well as rituals and cocktail inspiration. For Jackie Summers, a New York-based spirits industry expert (and many others in the field), there's no real need for a holiday like National Rum Day to enjoy a pour. As the grandchild of Caribbean immigrants, rum was an integral part of my upbringing,"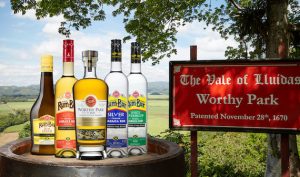 WORTHY PARK GETS UK DISTRIBUTION
Distribution company Spirit Cartel has added Jamaica's sole single estate rum producer, Worthy Park to its portfolio. Worthy Park has its own sugar cane fields, factory and distillery all on the same 9,000 acre plot and the new deal means all of the 350-year-old producer's rums will now be distributed throughout the UK.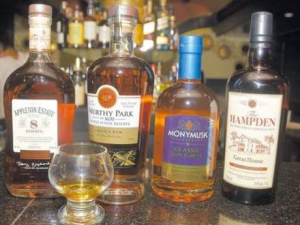 CELEBRATING NATIONAL RUM DAY
On Sunday, August 16, we paused to celebrate our own Jamaican spirit in the form of National Rum Day. The afternoon was dotted with showers of blessings and all roads led to the Terra Nova All-Suite Hotel for the rum-filled celebration.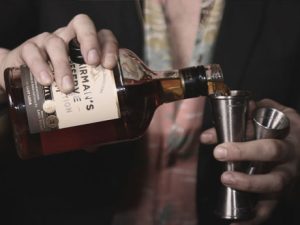 RUMALICIOUS BOTTLES TO UNWRAP THIS HOLIDAY SEASON
2020 will be remembered for a lot of things, but one of the positive things that should be noted is all of the excellent Rums that have been released during the year. The ten Rums selected for this guide cover multiple countries; each selected for the unique experience they provide the imbiber and showcase some of the best expressions available during the holiday season.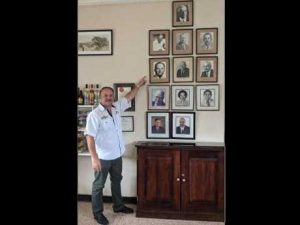 GORDON CLARKE: A WORTHY MAN
We have all heard the name Worthy Park or more familiarly Rum- Bar Rum. But how much do we know about the man at the helm? Gordon Clarke can be described as a proud Jamaican who genuinely and deeply loves his country. Clarke informs that apart from attending school overseas, Jamaica has always been his home. He joined the family business at Worthy Park Estate after completing his MBA degree.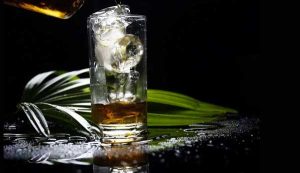 RUM OF THE YEAR 2020 – SHORTLIST
Rum of the Year 2020 – Shortlist. Now, we all know 2020 didn't really go as we all might have expected. I'm not going to go too much into that here. I think we are all probably sick of hearing about it. I know I am.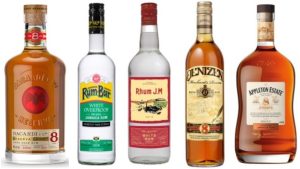 WHAT ARE THE BEST VALUES IN RUM TODAY?
What are the best values in rum today? It's a simple question, and every tiki-inclined drinker would like to know the answer, if only to save on their next trip to the package store. But it's also something of a complicated topic, as any query about "value" ultimately tends to be.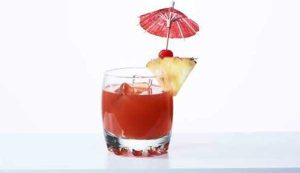 THE NEW GOLD STANDARD — WORTHY PARK SELECT JAMAICA RUM
Worthy Park Select Rum is distilled, aged, bottled and blended from the Estate's best sugarcane. Created to embody the passion and perseverance of its small but strong community.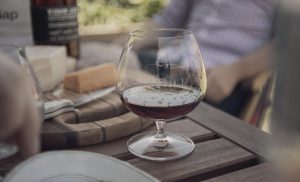 THE PERFECT RUM PAIRINGS FOR YOUR DINNER PARTIES
Community, fellowship, and the joy of shared experiences are the perfect inspiration for hosting a Rum themed dinner. Which leads to the question: "What foods pair well with different Rums and cocktails?"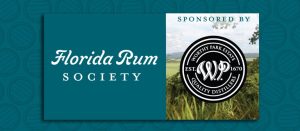 MEET ZAN KONG – WORTHY PARK ESTATE
Zan is the Commercial Manager – Spirits for Worthy Park Estate. He comes from a Chinese – Jamaican background, grew up just outside of Toronto, Canada…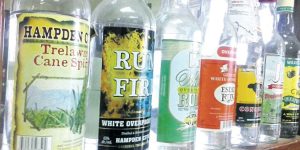 TWO SISTERS AND A RUM BAR!
British poet Lord Byron, born circa 1788, during the height of West Indian sugar and rum production, certainly knew what he was talking about, which is not particularly surprising considering the role of the British in the region's history as sugar- and rum-producing societies. Rum was first developed in the Caribbean at the height of slavery in the 17th century when it was discovered that by fermenting.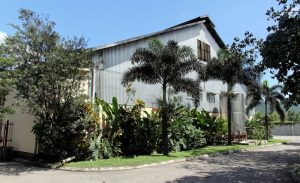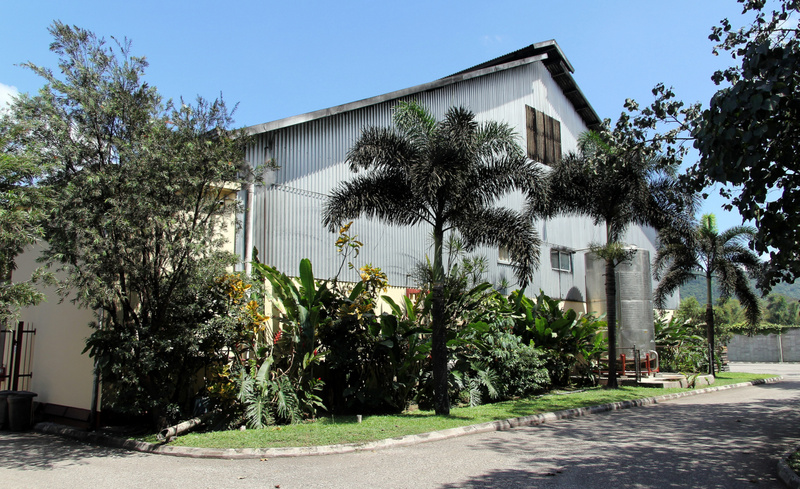 WORTHY PARK: A JAMAICAN RUM DISTILLERY FOR THE 21ST CENTURY
Martin Cate is about to be crushed by sugar cane. For someone so passionate about rum, it would be an entirely fitting way to check out. Luckily, Gordon Clarke, Worthy Park's Co-Managing Director, is watching out for our group, obliviously snapping photos, and yells for us to move out of the way.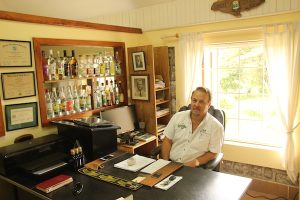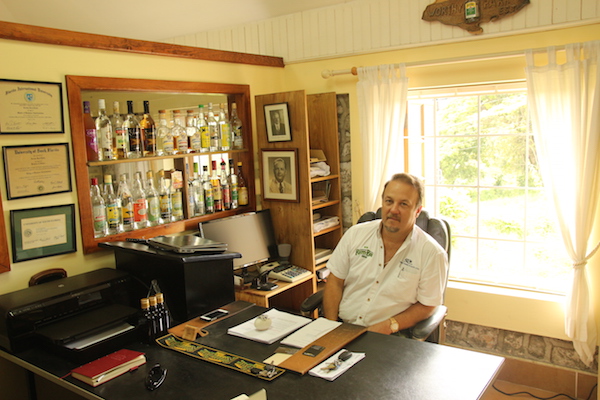 Lasciamo Kingston in direzione di St. Catherine a Ewarton dove Gordon Clarke, direttore della distilleria, ci attende nel primo pomeriggio per la nostra visita a Worthy Park. Appena usciti dalla capitale ed attraversato il frenetico quartiere di Spanish Town iniziamo ad assaporare la vera Jamaica.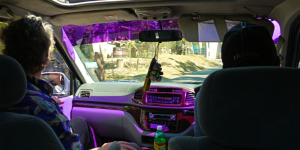 As we all loaded onto the Rum Bus and looked at our map of Jamaica, we knew that our commute would be bumpy, hot, long, excruciating. and totally worth it. Our destination was Worthy Park Estate, makers of Rum-Bar Rum, Rum-Bar Gold and Rum-Bar Rum Cream.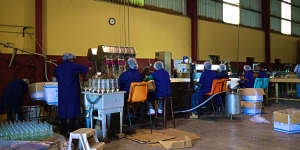 INSIDE WORTHY PARK ESTATE
We finally made it to Worthy Park where we were greeted by Gordon Clarke, Director & Distillery Manager. He welcomed us to his office and we all gathered around a conference table and listened as he told us about the Estate's interesting history.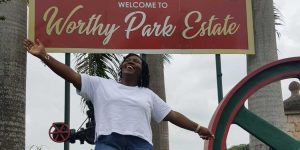 RUM DAY CELEBRATION WITH WORTHY PARK X LOVE NOT LIKES
What better way to celebrate National Rum Day than to go on a rum tour? And that's exactly what Love Not Likes and Worthy Park had in mind for us bloggers who were up for the thrill. Everyone knows Jamaica is rum country and we're proud of it!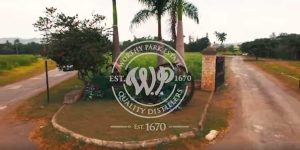 EXPERIENCE THE WORTHY PARK RUM TOUR
On National Rum Day we had the privilege of hosting some of Jamaica's top young bloggers to our Worthy Park Estate Rum Tour. Check out the video to see highlights from the days activities.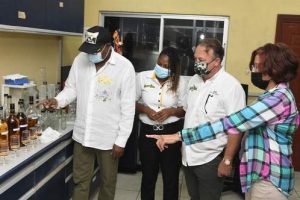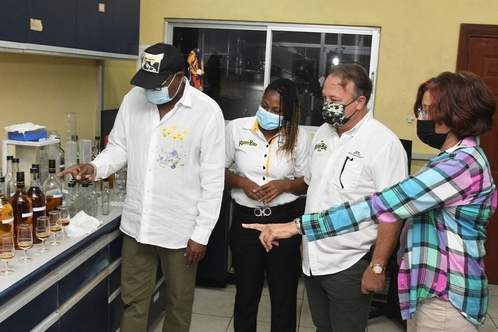 STEPS BEING TAKEN TO RESET JAMAICA'S TOURISM SECTOR
Jamaica's Minister of Tourism, Edmund Bartlett has revealed steps being taken to 'reset' the tourism sector. This will ensure it benefits more Jamaicans and fuels greater economic growth. Especially when the sector rebounds from the impact of COVID-19.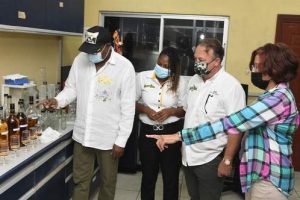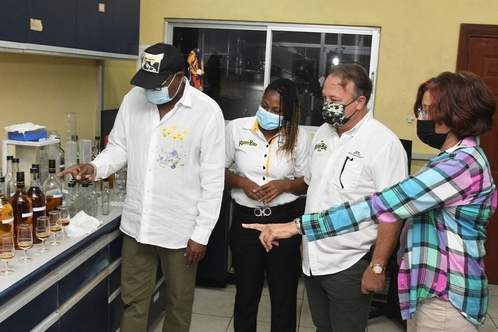 BARTLETT SAYS STEPS BEING TAKEN TO RESET TOURISM SECTOR
ST CATHERINE, Jamaica — Minister of Tourism, Edmund Bartlett says steps are currently being taken to 'reset' the tourism sector to ensure that it benefits even more Jamaicans and fuels greater economic growth, whenever the sector rebounds from the impact of COVID-19.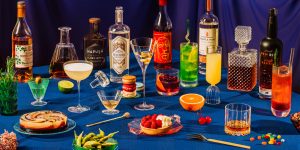 The 50 Best Spirits of 2021
The publication of VinePair's annual 50 Best Spirits list marks a special moment on our calendar. The collection represents the culmination of hundreds of bottles, tasted across dozens of categories. Not just an annual release, it stands as a whole year's work in the making.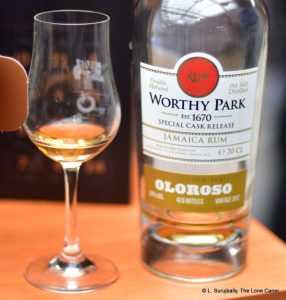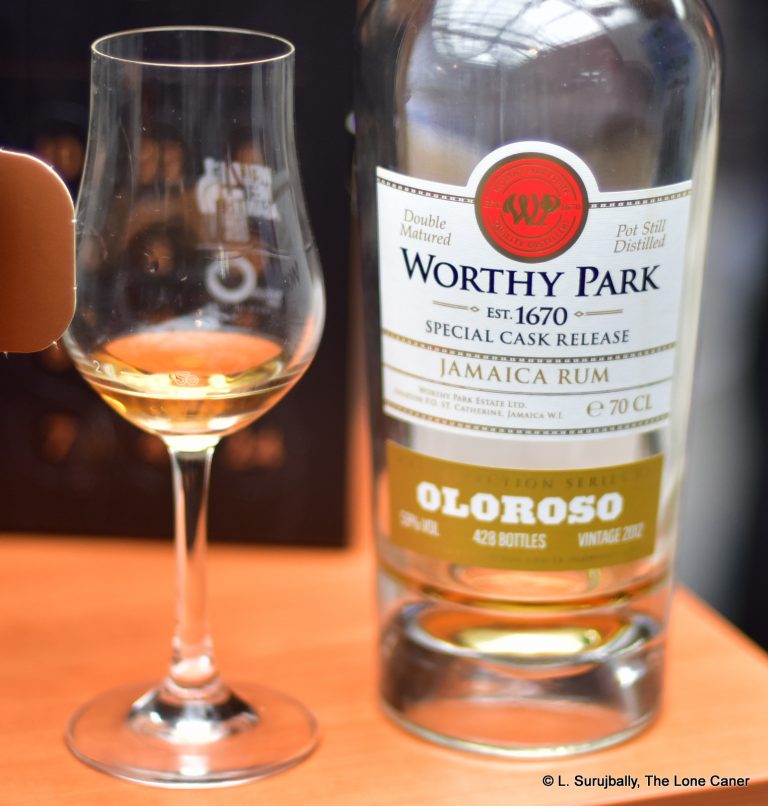 Worthy Park 2012 Special Cask Double Matured "Oloroso" Jamaican Rum – Review
Depending on who you talk to, it's a toss up whether Hampden or Worthy Park is the best of the New Jamaican distilleries. Appleton / J. Wray is the market leader (in both sales and recognition); Longpond, Monymusk, New Yarmouth and Clarendon have some brand awareness from Jamaican rum cultists and indie bottlers – though of course your average Joe could care less, let alone distinguish among them – but when it comes to artisanal pot still rums, it's all down to those two.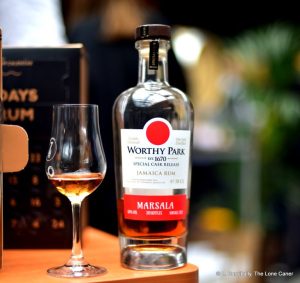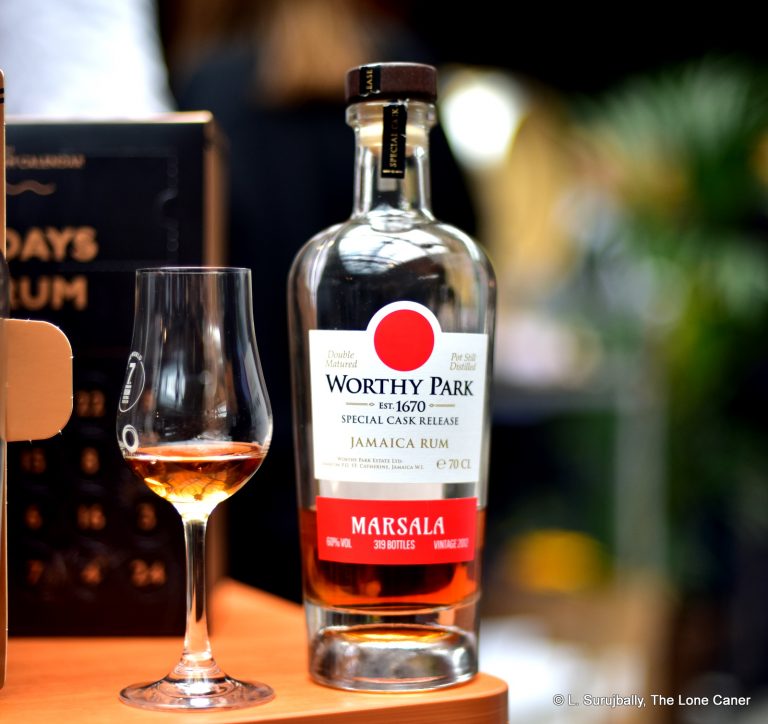 Worthy Park 2012 Special Cask Double Matured "Marsala" Jamaican Rum – Review
Worthy Park out of Jamaica had been distilling and selling youngish estate rums under the Rumbar label since about 2015, and laying down aged stocks from their spanking new distillation apparatus for a decade before that, all while selling bulk rum for cash flow.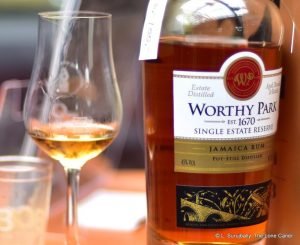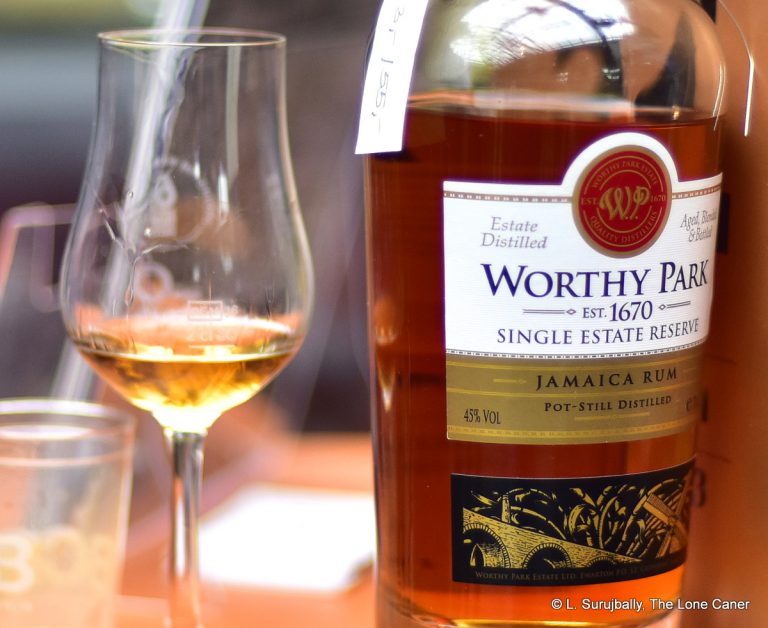 Key Rums of the World – Worthy Park Single Estate Reserve Blended Rum
After only four years, the Worthy Park Single Estate Reserve rum has become so quietly ubiquitous, so well known and so widespread, that the bombshell it and all its brothers dropped on the rum world in 2017 has almost been forgotten.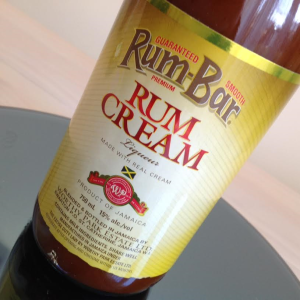 Rum-Bar Rum Cream from Worthy Park Estate, Jamaica. Until recently only rums and spiced rums have featured for review on the site. With Christmas upon us I figured, we may as well continue the festive theme of the Rumvent Calendar with a liqueur! Whisky based liqueurs such as Baileys are very popular in the UK, especially in the run up to Christmas. Most Supermarkets discount them and price-wars frequently break out.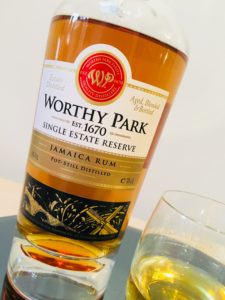 WORTHY PARK SINGLE ESTATE RESERVE
Worthy Park Single Estate Reserve. I've been waiting quite a while for this one. I'm a big fan of Worthy Park's Rum-Bar range. Which include a White Overproof, a Gold rum and a very tasty Rum Cream. Over the past couple of years Independent bottlers have been releasing quite a lot of rums from Worthy Park.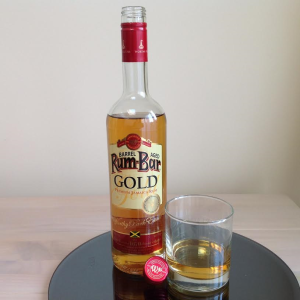 RUM-BAR GOLD PREMIUM JAMAICA RUM
Rum-Bar Gold is a barrel aged Jamaican Rum from the Worthy Park Estate. The Estate has been involved in Sugar Production since 1720. However, due to events described in this interview, I conducted with Alexander Kong they have been absent from the Rum Market until fairly recently. Back in 2004/5 they set about building a new state of the art distillery in order to begin producing rum again.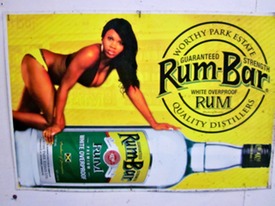 Very Smooth. Worthy Park's Rum-Bar is immaculately, transparently clear. Sniffing reveals a pleasing, if not-quite delicate rum, with an initial bouquet.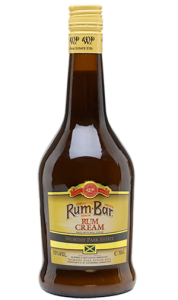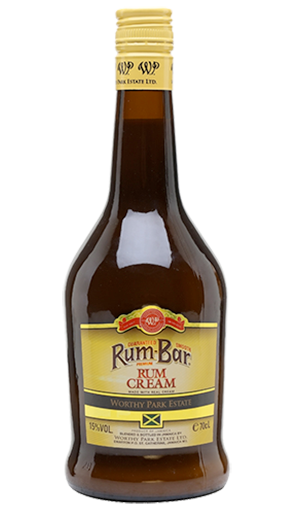 For whatever reason Rum Creams, so popular in Jamaica for example have failed to penetrate the UK market. I can't think of single Rum Cream which is readily available in the UK – Rum Chata perhaps.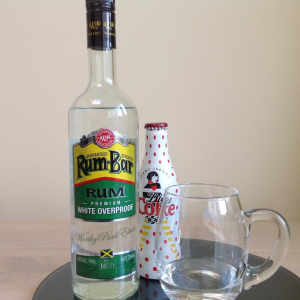 Rum-Bar Rum is a brand which is part of the Rum-Bar Brand family. They have two types of rum; Overproof and Gold, plus a Rum Cream Liqueur and even a Vodka all from the Worthy Park Estate in Jamaica.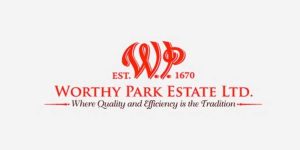 WORTHY PARK SINGLE ESTATE 2006 – 12 YEAR
Back after a summer break with a review of Worthy Parks latest flagship Rum. The Worthy Park Single Estate 2006 12 Year Old.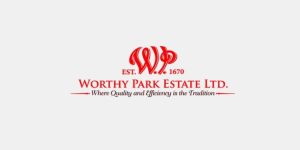 WORTHY PARK ESTATE SIGNATURE RANGE
"How the hell has it taken me so long to write something about Worthy Park" is what I asked myself when I looked at the collection of Rums from the distillery that I have on the shelves. Ever present at Rum Festivals globally since around 2015, which is incidentally where I first met Zan Kong and Gordon Clarke.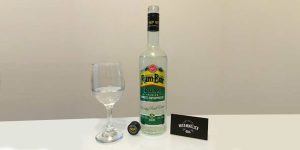 RUM-BAR RUMS REVIEW FROM WORTHY PARK ESTATE – JAMAICAN RUMS
Hoy vamos a hablar sobre un Ron de Jamaica. Hace unos dos meses tuve la oportunidad de probar los rones de Worthy Park Estate, Rum-Bar Rums durante la feria de Duty Free de Latinoamérica..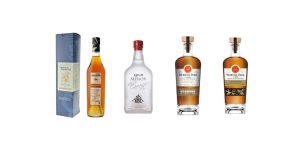 2017 was a banner year for rums, following on from an equally impressive 2016. More new distilleries opened, some old ones were brought back from the brink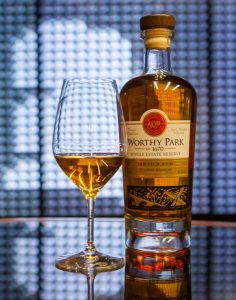 WORTHY PARK SINGLE ESTATE RESERVE
Worthy Park hails from the beautiful island of Jamaica. Most people around the world will be familiar with Jamaican rum and most-likely, the Appleton brand but are less aware of one of Jamaica's other fine distilleries.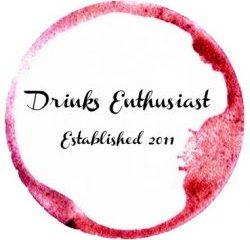 To most, Jamaica is seen as one of more recognisable islands of the Caribbean. Whether it's through your own visits or becoming inspired by the images and videos on social media, the country is rich in culture with the expected tipple of choice being a driving force for many to enjoy when visiting.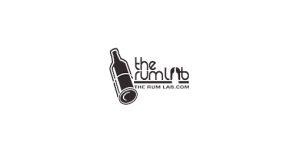 THE KNOWLEDGE OF RUM-BAR RUM
Posted By Jose Hoffmann on May 3, 2018

WORTHY PARK SINGLE ESTATE RESERVE – VELIER 70TH ANNIVERSARY EDITION
Posted by Rum Diaries Blog on July 1, 2018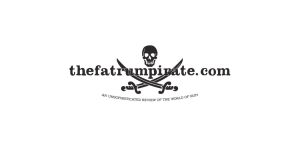 WORTHY PARK SPECIAL CASK RELEASE MARSALA
Worthy Park Special Cask Release Marsala. Worthy Park finally got around to releasing some of their more aged stock in the shape of the Single Estate Reserve in late 2017. That rum was book-ended by two Special Cask Releases.

Alors fatalement, quand tu arrives audit stand, que tu checkes les produits présents et que tu te diriges directement vers l'overproof, ben ça surprend l'exposant, surtout quand il se rend compte que tu apprécies.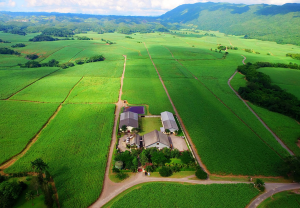 WORTHY PARK IS READY FOR ITS CLOSE-UP
One might expect a business with such a long track record to be a household name the world over, but with most of its products being sold in bulk for the last 348 years, only the most hardcore rum nerd would begrudge you for not knowing about Worthy Park.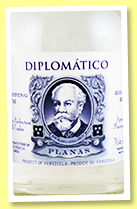 DIPLOMATICO 'PLANAS' (47%, OB, VENEZUELA, +/-2018)
This new Diplo is actually aged rum (they say for 6 years) that's then filtered through charcoal so that it loses its colour – hopefully not its flavours, let's see …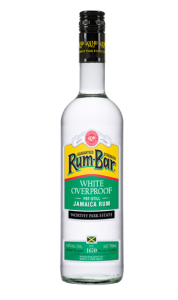 WORTHY PARK 'RUM BAR OVERPROOF' (65%, OB, JAMAICA, WHITE, +/-2018)
Already tried it two years ago, and loved it. WF 88 and approx. 30€, so beats a few Scotches… But let's do this quick… Colour: white. Nose: it's much more extreme, smokier, tarrier, more gravely…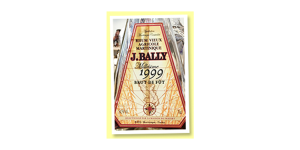 J. BALLY 1999/2017 'BRUT DE FÛT' (54.5%, MARTINIQUE, AGRICOLE, FOR LA MAISON DU WHISKY)
Fasten your seat belts, this baby's almost black in its famous pyramidal bottle… Colour: espresso. Nose: my, this is heavy! Some kind of wood decoction, with crushed old walnuts, walnut stain, heavy herbal liqueur (Underberg, Unicum).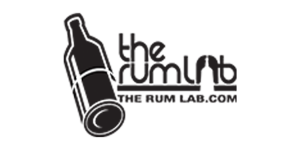 WORTHY PARK IS READY FOR ITS CLOSE-UP
TheRumLab's KNOWLEDGE INFOGRAPHIC OF THE WEEK This infographic is for education purpose. Not for sale and should not be used for any commercial use.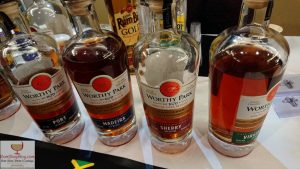 WORTHY PARK CASK SELECTION SERIES #3, 4 AND 5
1423, hailing from Denmark are an independent bottler of rums from single casks and use Skylark Spirits for their distribution. I recently reviewed their SBS Barbados 2008 Rum (Foursquare) which is a fine tipple. These Worthy Park bottles are distributed by Spirits Elite.
2018'S BEST RUMS AND OPINIONS ON RUM'S CURRENT POSITION
2018 has been another vintage year for rum. It is amazing to see just how much progress is being made in helping rum be appreciated for the truly great spirit that it is. Bars, supermarkets and even airlines are stocking more than just the standard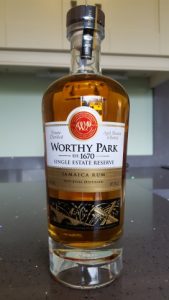 WORTHY PARK SINGLE ESTATE RESERVE
What is it? Jamaican Pure Single Rum, so 100% pot still rum, from Molasses, and produced at the Worthy Park distillery in Jamaica. The rums that go into this blend are aged tropically for between 6 and 10 years before being blended for the final rum,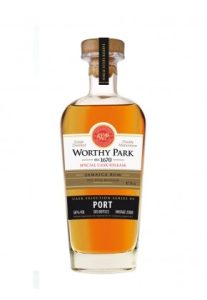 WORTHY PARK SPECIAL CASK RELEASE PORT
Worthy Park Special Cask Release Port. Last year Worthy Park released the first of their two "Special Cask Releases". They also released their own Single Estate Reserve. Worthy Park are very keen to release their rums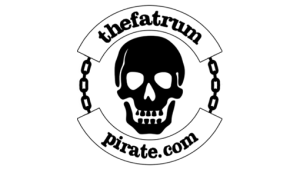 THE FAT RUM PIRATE – WES BURGIN
Thefatrumpirate.com was created back in 2014 but only began getting noticed at the turn of 2015, when the man behind the site Wes Burgin went "public" on Facebook to share the sites posts in the various Rum Groups around the world.

WORTHY PARK SPECIAL CASK: SHERRY – MADEIRA – PORT
Die Rum-Nation der Stunde heißt Jamaika. Speziell im vergangenen Jahr machten zahlreiche Rums der karibischen Insel von sich reden. Dass sich der Fokus der Rum-Gemeinde in jüngster Zeit vermehrt auf Jamaika richtet,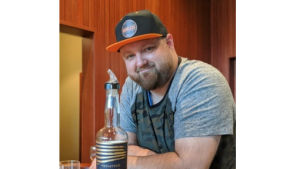 Always trying to push the rum category and community in toronto and Canada to higher levels, Robin never slows down. As bar manager at Miss Things in Toronto, he regularly hosts rum dinners with master blenders, distillers, and brand ambassadors!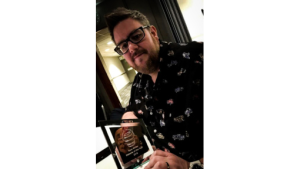 RUM DIARIES BLOG – STEVEN JAMES
Following a nomination in two categories at the 2018 Golden Rum Barrel Awards, Steven walked away with the award for Best Website / Rum Writer of the year 2018. With a focus on honesty and a quest for clarity in the category, Rum Diaries Blog still offers an honest approach to Rum Reviewing.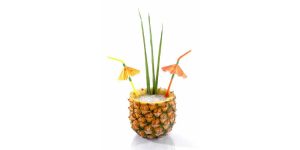 Cooking With Rum – Angel's Share – Cigar & Rum Muse Of Mixology – Rum Historian – Summer Drinks Rum In The News – Cocktail Scientist Exclusive Interview – The Rum University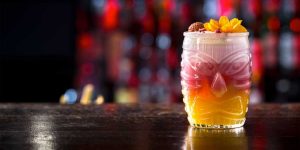 9 GREAT RUMS UNDER $35, ACCORDING TO A TIKI MASTER
Unless you've been living your life under a rock or trapped inside a cheesy 90s-era beach resort, you're probably already clued into the fact that rum, as a category, is well on its way to shedding its frozen strawberry daiquiri image. Thanks to a growing lot of industry devotees, the storied spirit is finally breaking free from its saccharine past and popping up on respected backbars across the country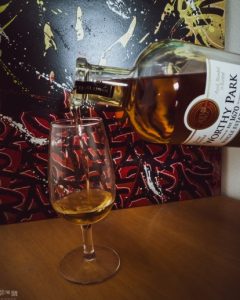 THE PERFECT BLEND BETWEEN THE PAST AND THE FUTURE
We're staying in Jamaica for this one. As I'll be tasting the Worthy Park Single Estate Reserve. This is the standard rum for the distillery under this name.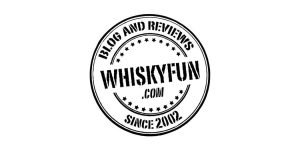 There are two recent 'rather wined' Ardbegs, one by Malts of Scotland and one by Elixir, which we're happy to try today.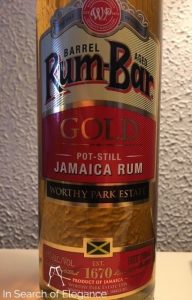 RUM-BAR BARREL-AGED GOLD POT-STILL JAMAICAN RUM
I picked this up, after tasting it, in Jamaican duty free for 11$ – what a deal! Worthy park is a fantastic distillery in Jamaica, specializing in pot-still rums without any additives (no sugar!) although a lot of its distillate is exported in bulk.
Rum Knowledge Infographic of the Week RUM BAR GOLD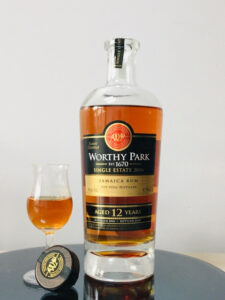 WORTHY PARK SINGLE ESTATE 2006 AGED 12 YEARS
Worthy Park Single Estate 2006 Aged 12 Years. Today we have an official release from the rising stars of Jamaican rum, Worthy Park.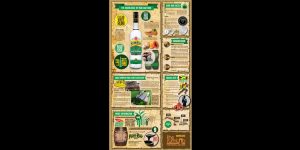 The Knowledge of Rum-Bar Rum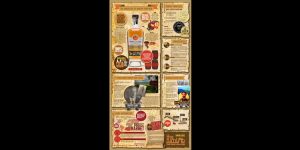 THE KNOWLEDGE OF WORTHY PARK RUM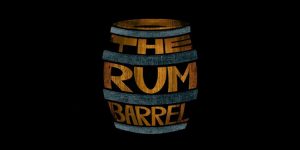 WORTHY PARK SINGLE ESTATE 2006 12 YEAR OLD
In the central parish of St. Catherine, Jamaica there's the Worthy Park Estate – estate since 1670, sugar factory since 1720 and rum distillery since the 1740s – although rum production has stopped a few times, the sugar production went on uninterrupted.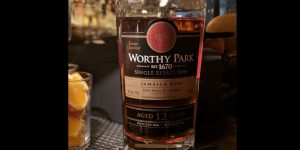 THE AMBASSADORS BRING A BOTTLE PARTY: WORTHY PARK 12 YEARS SINGLE ESTATE 2006
With the Worthy Park 12 Years Single Estate 2006, Nina presented an almost extinct rarity from 2018 on behalf of 1423. Today I would like to tell you whether it is still worth buying one of the last bottles.