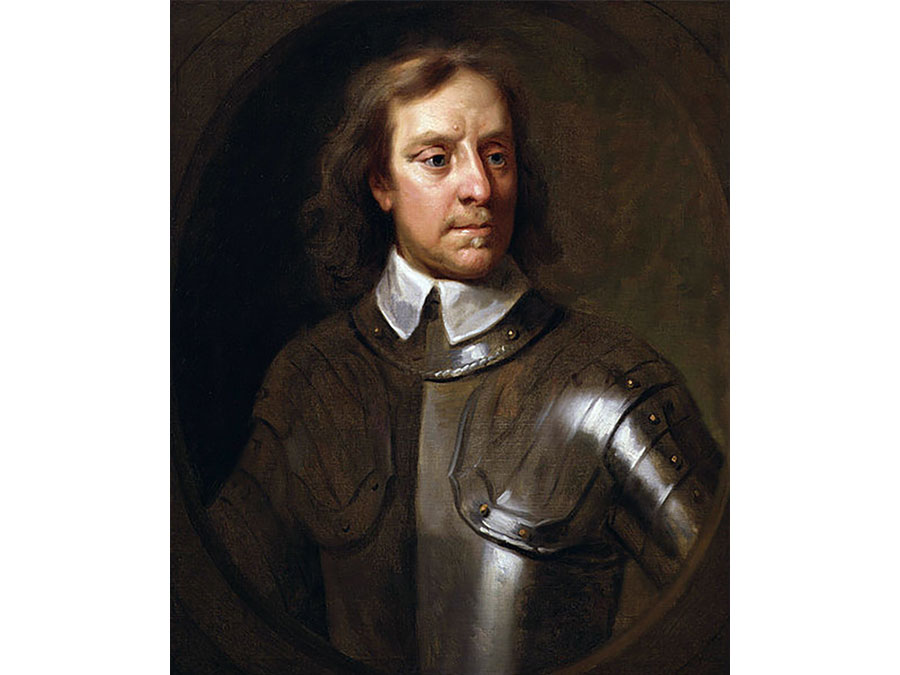 The British sailing under Cromwell, capture Jamaica from the Spanish.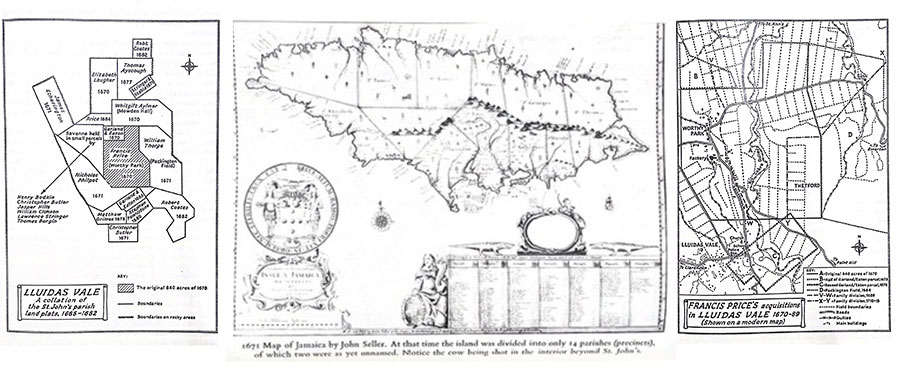 Francis Price's patent for 840 acres of "WoodLand" at Worthy Park, filed on November 28.
Worthy Park "Great House", with six rooms, built (fell down c. 1895).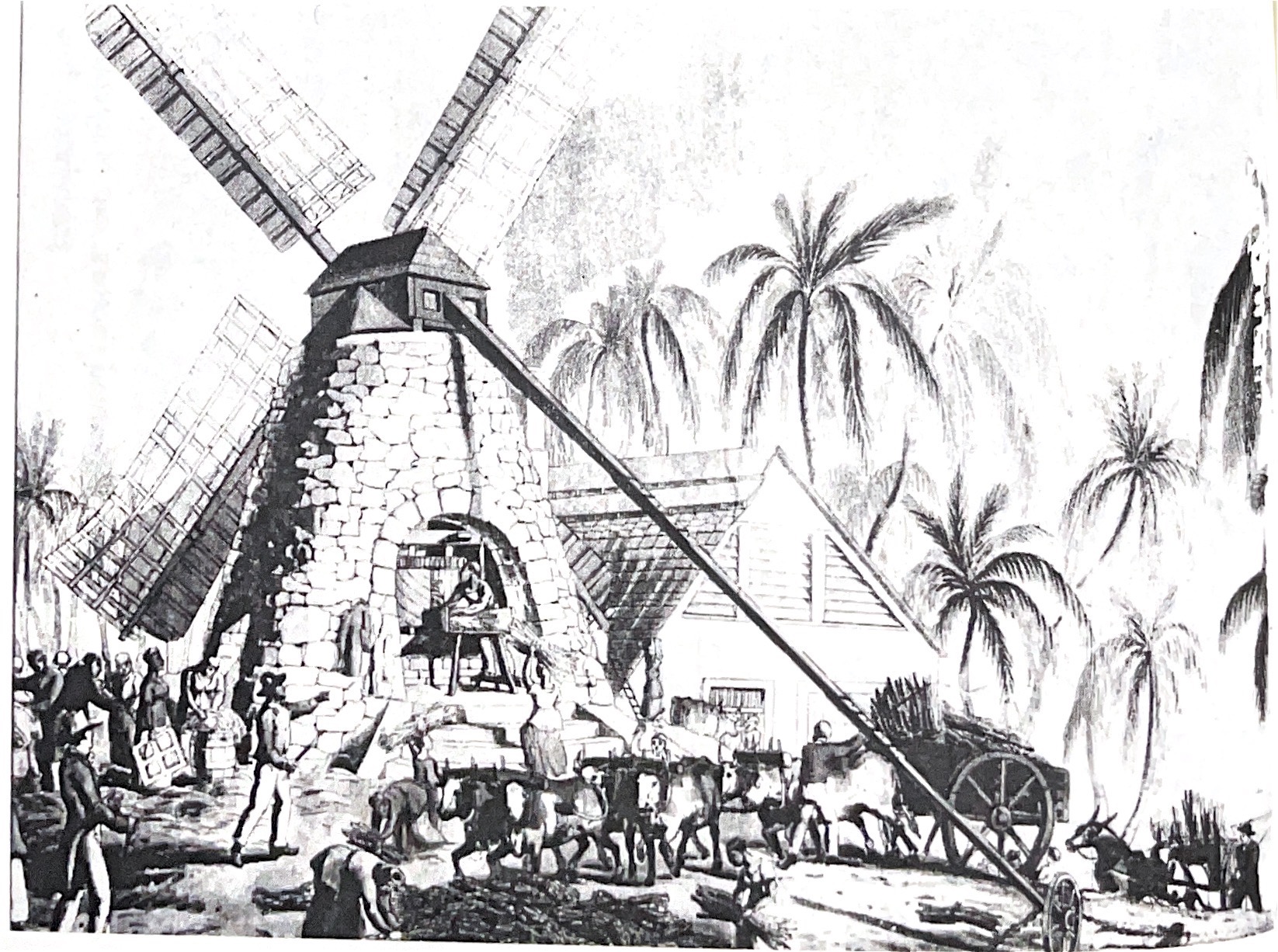 First sugar grown in Lluidas Vale, on Thetford.

Commercial sugar production begins and continues unabated to this day.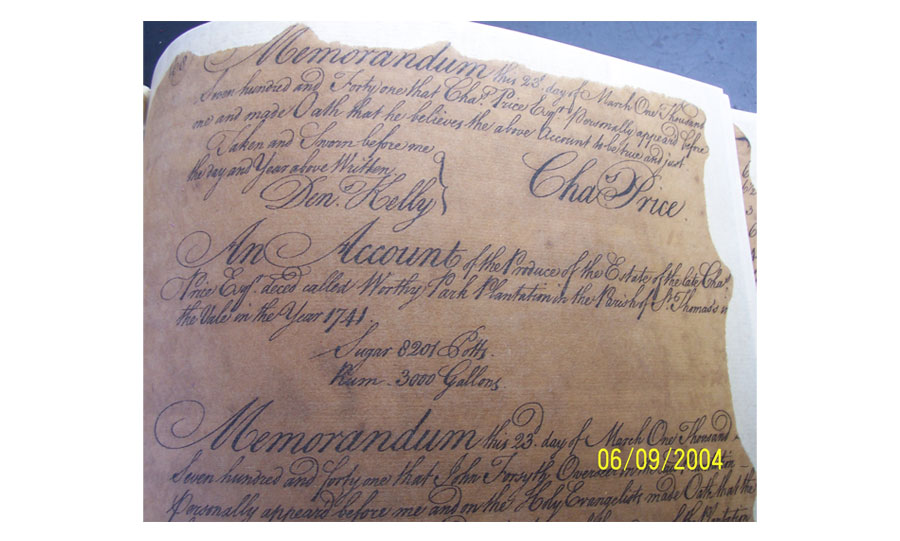 First record of rum production: 3,000 gallons produced.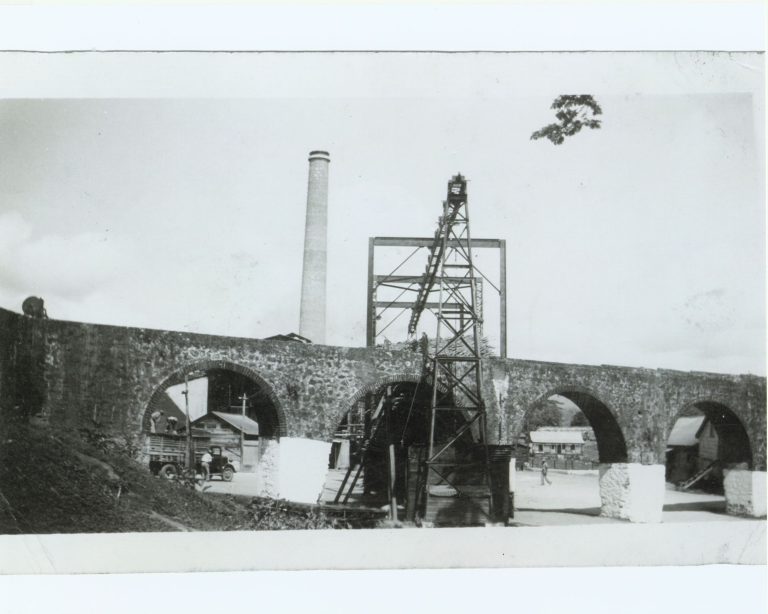 Aqueduct from Murmuring Brook to Worthy Park authorized by special Act of Assembly steered through by Speaker Charles Price. Still operating today, it supplies water to the sugar factory, distillery and residences at the estate.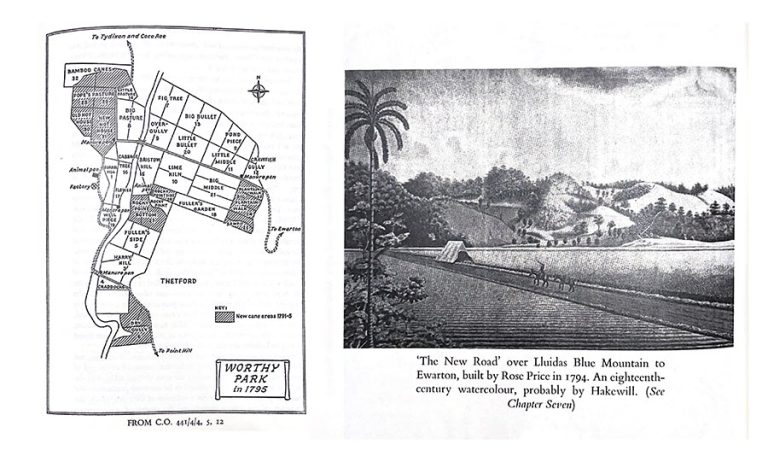 Great improvements in production and efficiency, including "New Road" to Ewarton and Port Henderson.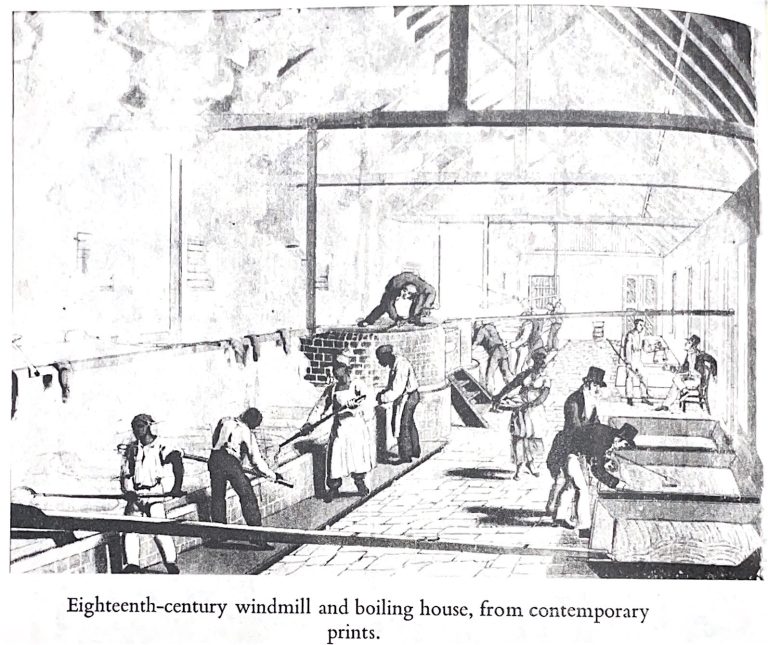 Peak of production of original estate: 705 Hogsheads sugar, 350 puncheons rum, worth 2,000 GBP.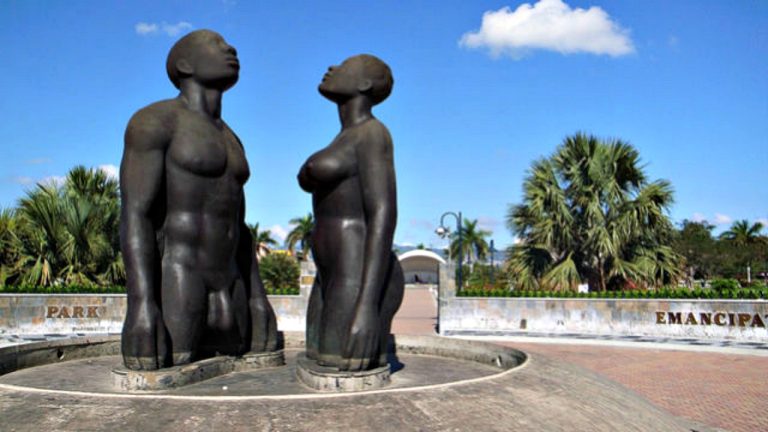 Emancipation Day- Jamaica fully abolishes slavery.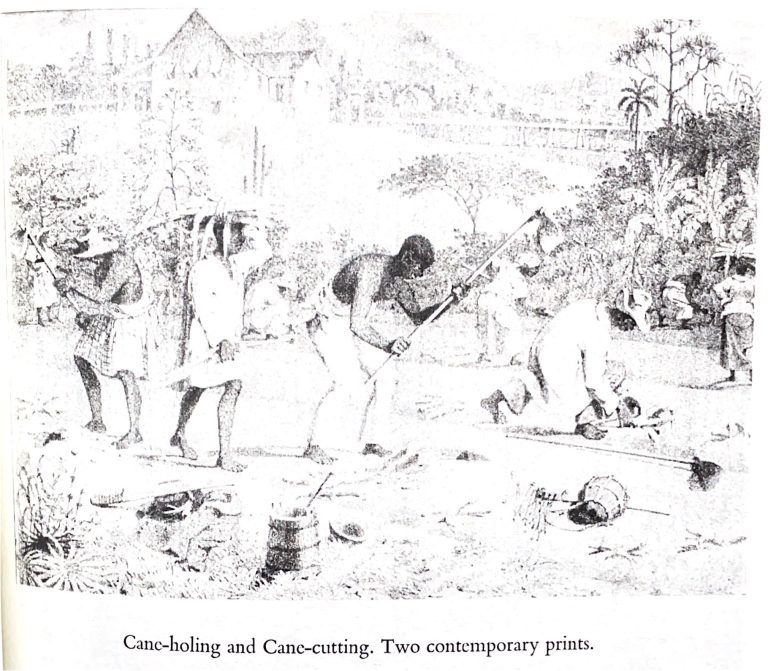 George Price's attempt to save Worthy Park by mechanization.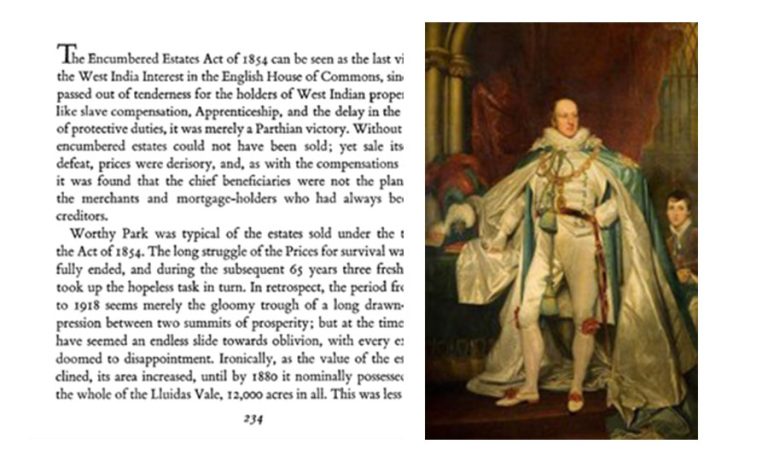 (June) Sale of Worthy Park to Earl of Shrewsbury and Talbot, for 8,550 GBP. This ended the Price era.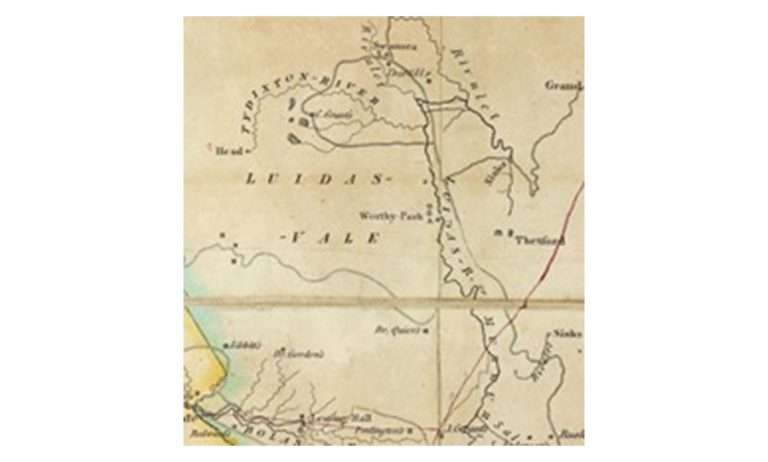 Area doubled by purchase of Swansea for 640 GBP.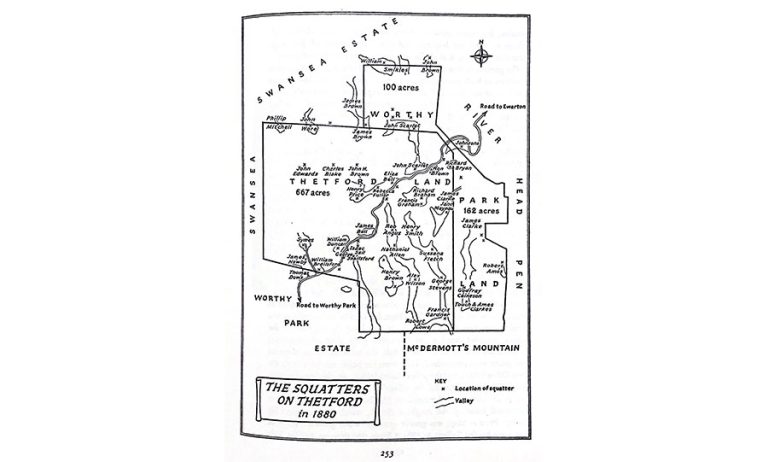 Area raised to 10,000 acres by purchase of Thetford for 1,300 GBP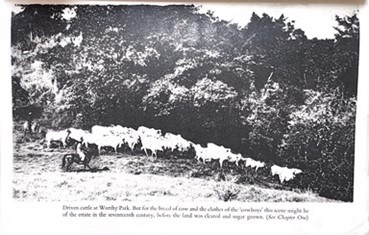 (July) Worthy Park purchased for 8,200 by J.V. Calder, who raises cattle population to 800 and introduces cocoa and bananas.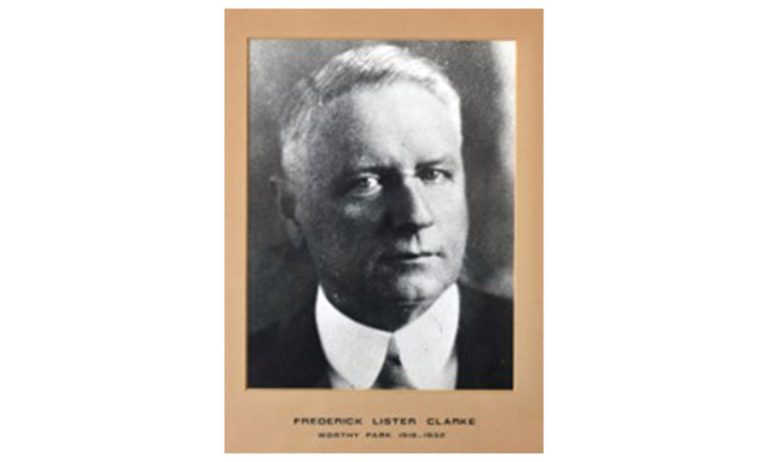 Frederick L. Clarke of Westmorland buys Worthy Park for 44,000 GBP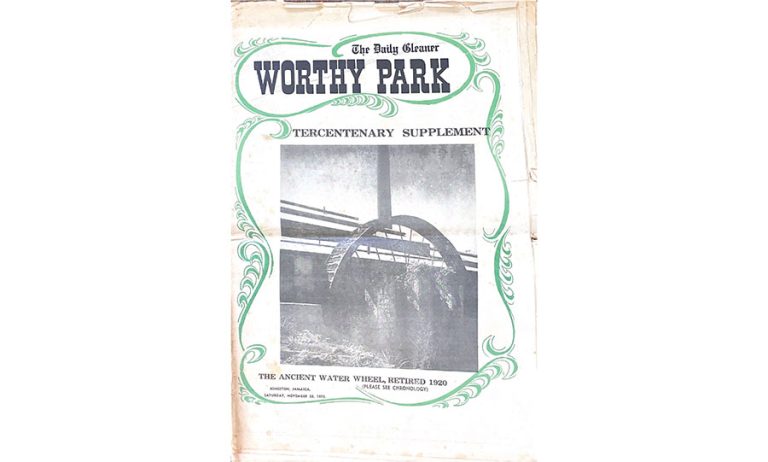 Ancient water wheel retired and factory modernization begins.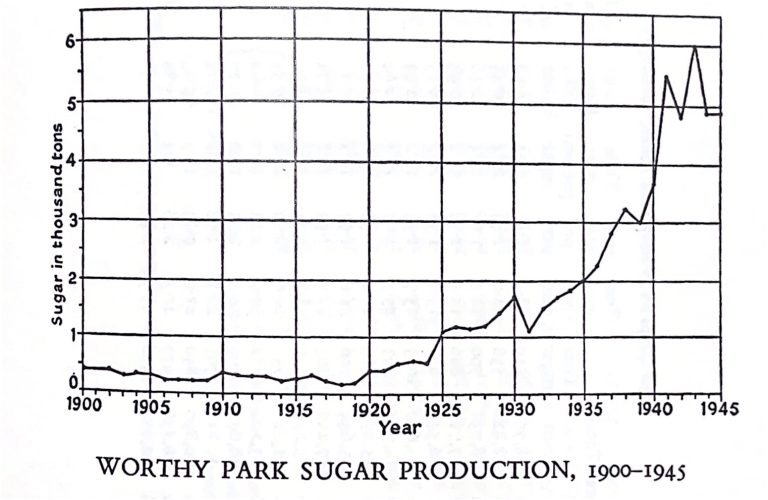 Plummeting sugar price. Establishment of Sugar Manufacturers Association, in which Frederick Clarke was closely involved.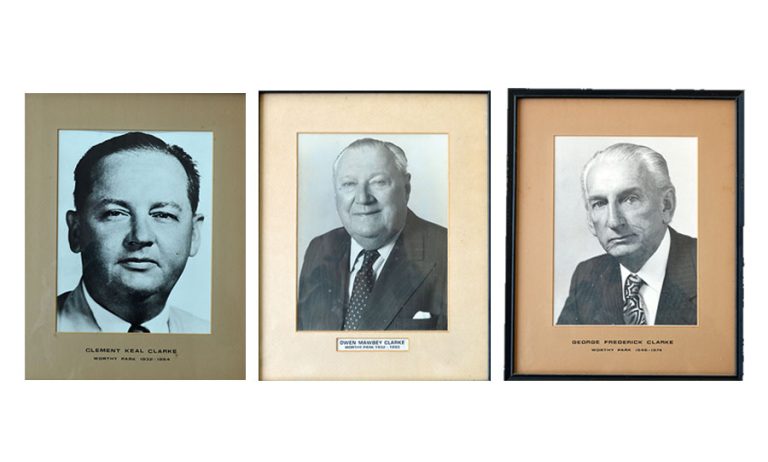 (Aug.) After the death of Frederick Clarke- his sons Clement, Owen & George Clarke took over the operation of Worthy Park.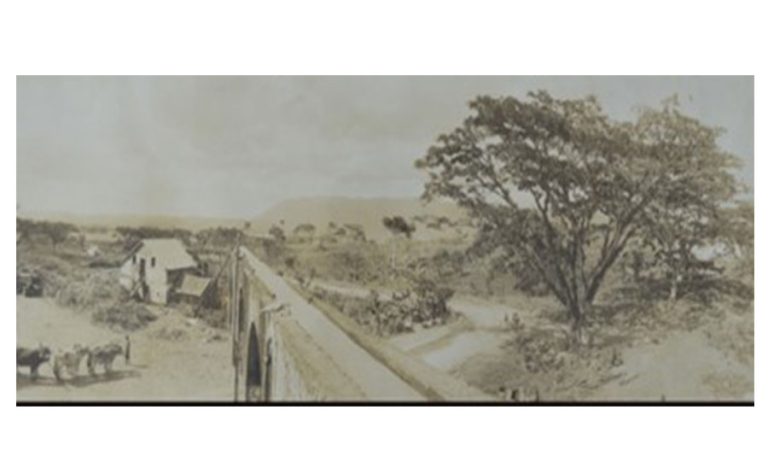 Worthy Park organized as a limited liability company. Large scale citrus growing started. Playing field and pavilion provided for workers.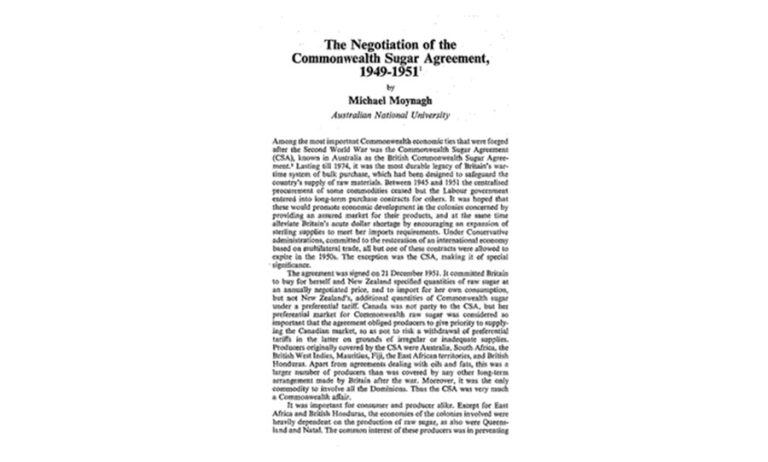 First Commonwealth Sugar Agreement. Clinic set up at Worthy Park as on 15 other estates.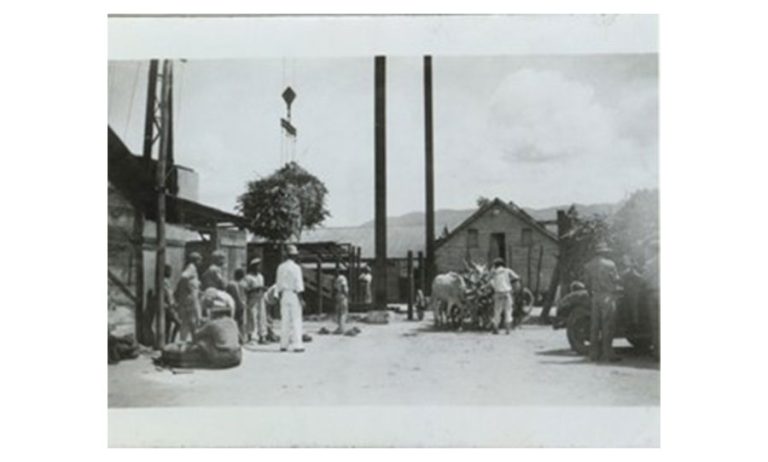 Beginning of field mechanization with loading operations.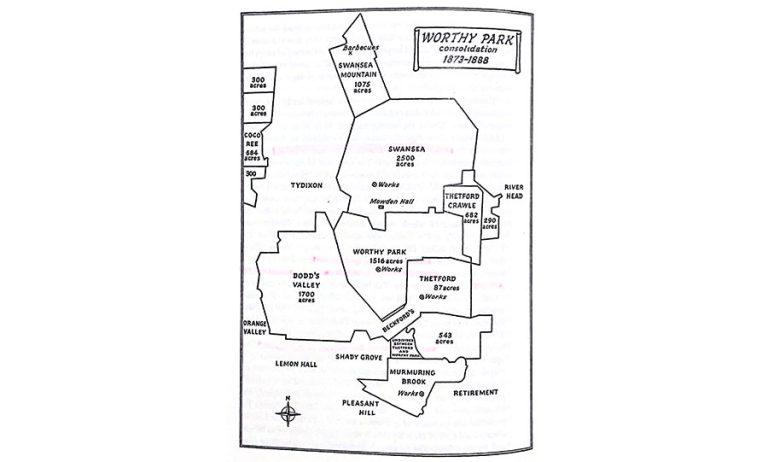 Worthy Park donates 278 acres to the Government for low-cost housing development in Dodd's Valley. Worthy Park becomes the most efficient sugar producer in Jamaica and has been every year since.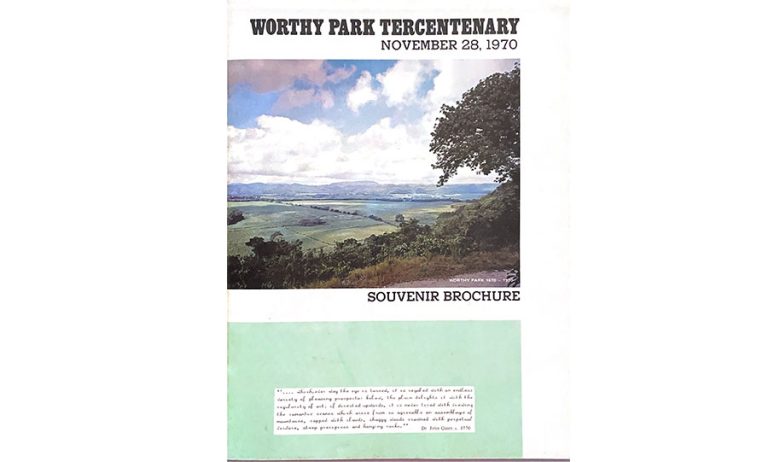 Celebration of Worthy Park's Tercentenary on November 28 and publication of "A Jamaican Plantation: The History of Worthy Park".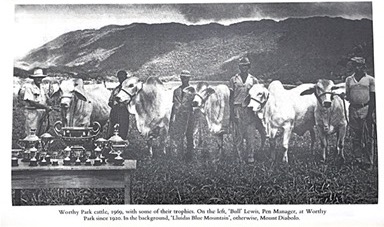 Cattle Head count stands at 1422.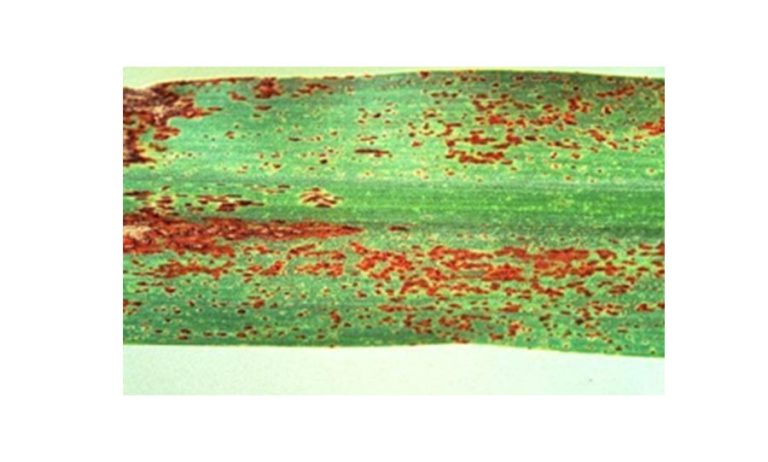 Smut and rust diseases attack the sugar cane. It spreads to Jamaica from Guyana, Trinidad and Martinique.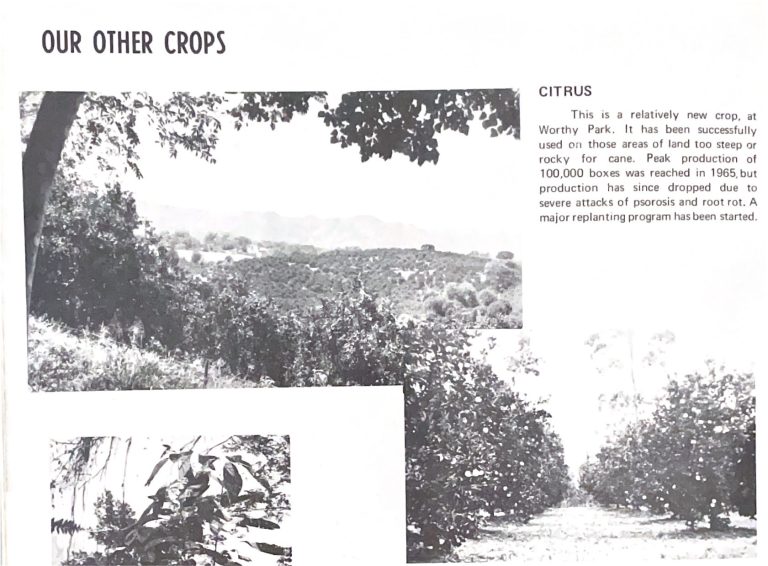 Pasture lands switched to citrus eventually reaching 900 acres.
Company offices are destroyed by fire and valuable documents are lost.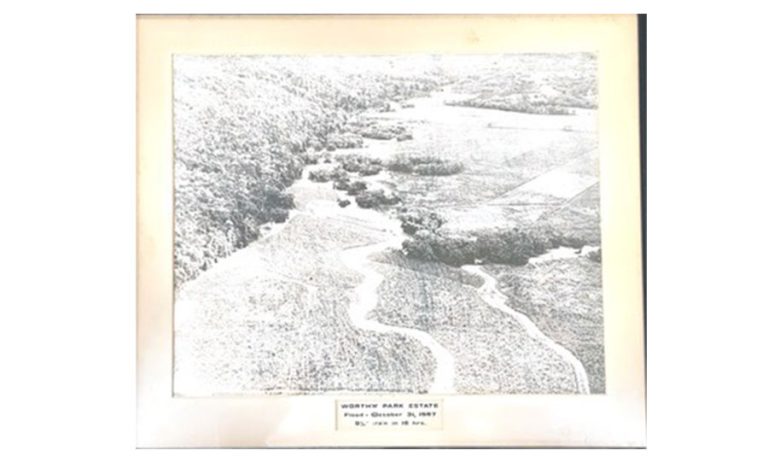 Hurricane Gilbert passes over Worthy Park. The damage is substantial.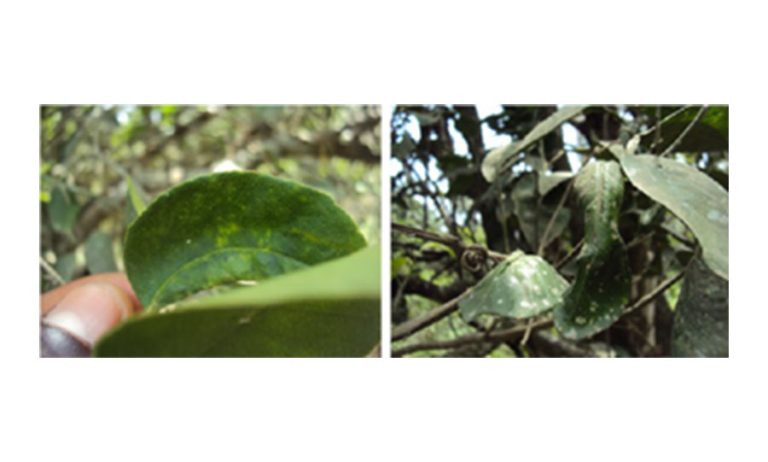 Tristeza Virus attacks Citrus.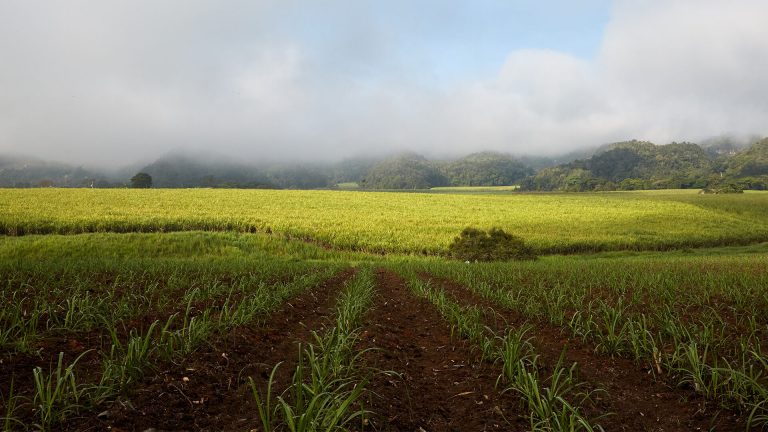 All available land put into cane production.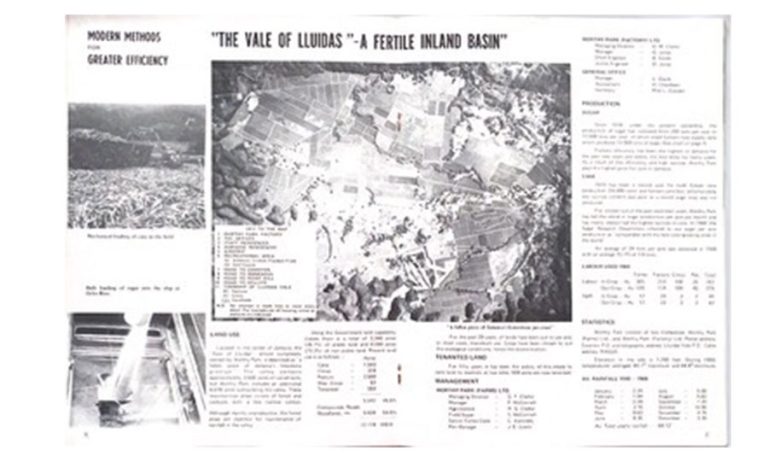 Ground broke for new distillery and Worthy Park's re-entry into the rum market.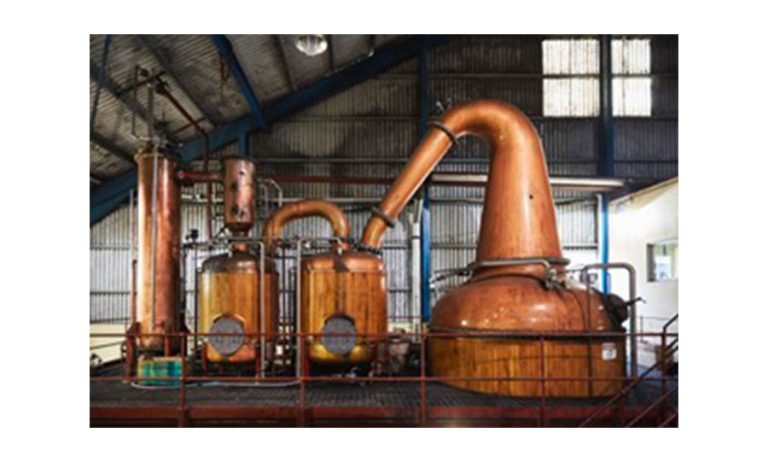 Rum production commences on June 17th. Export of bulk rum and aging of rum begins immediately.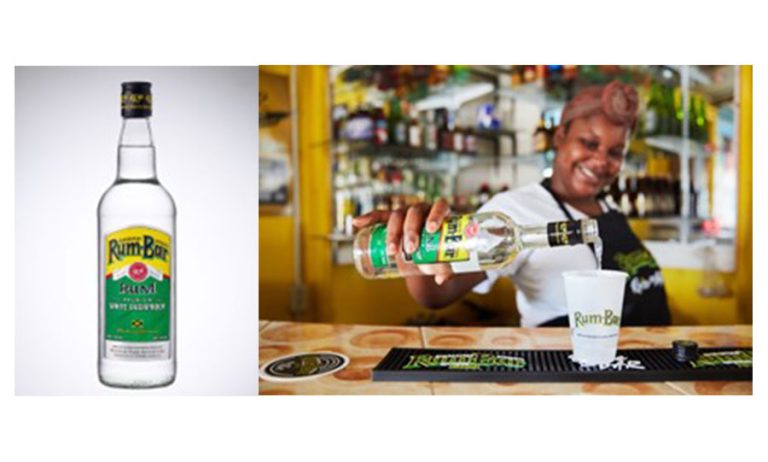 Rum-Bar White Overproof Rum enters the local rum market.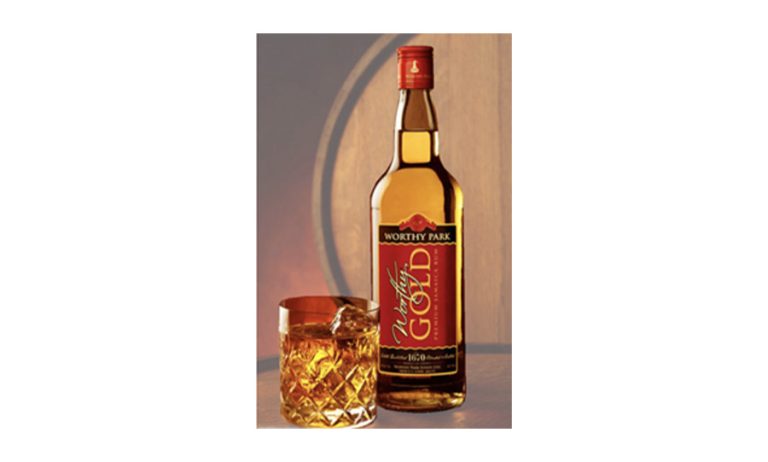 Worthy Gold, a 4-year old rum, is launched.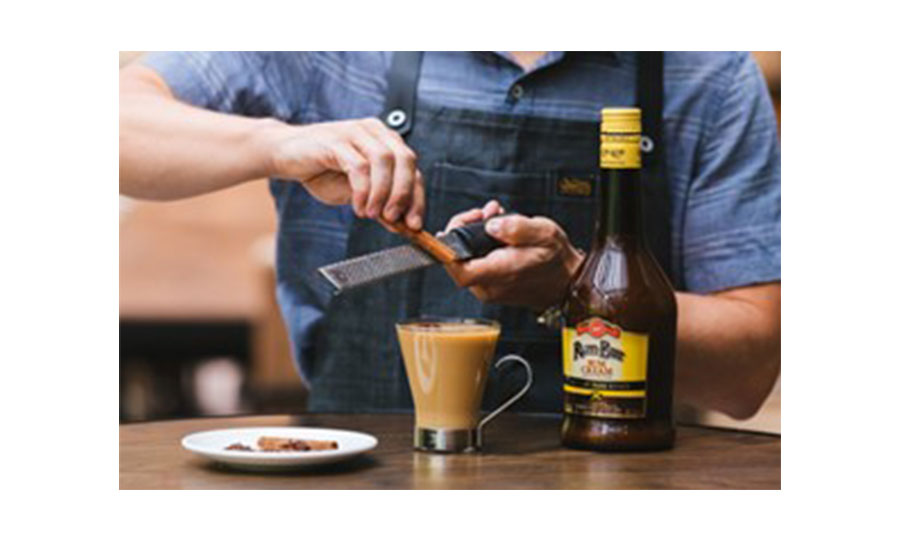 Rum-Bar Rum Cream launched.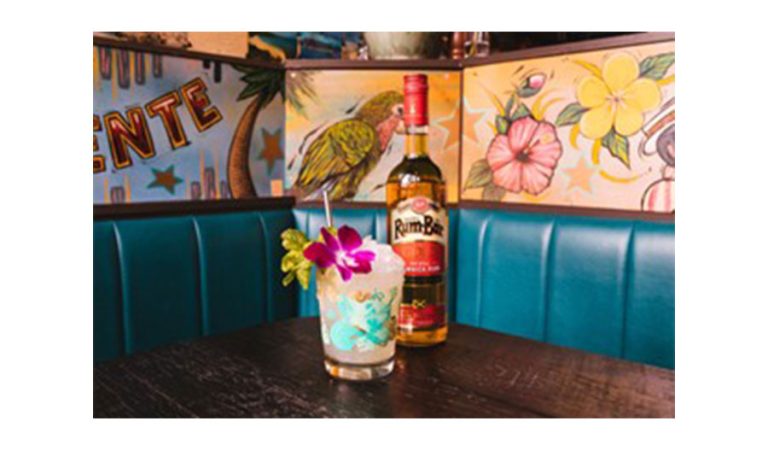 Worthy Park Gold is replaced by Rum-Bar Gold.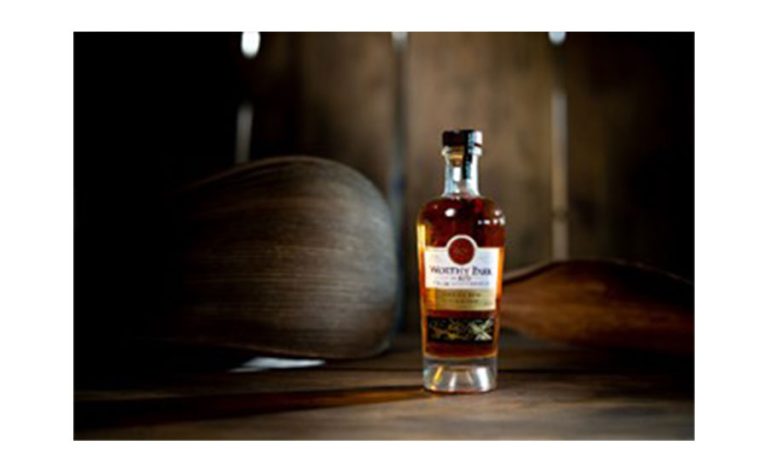 Worthy Park Single Estate Reserve and Rum-Bar Silver launched internationally.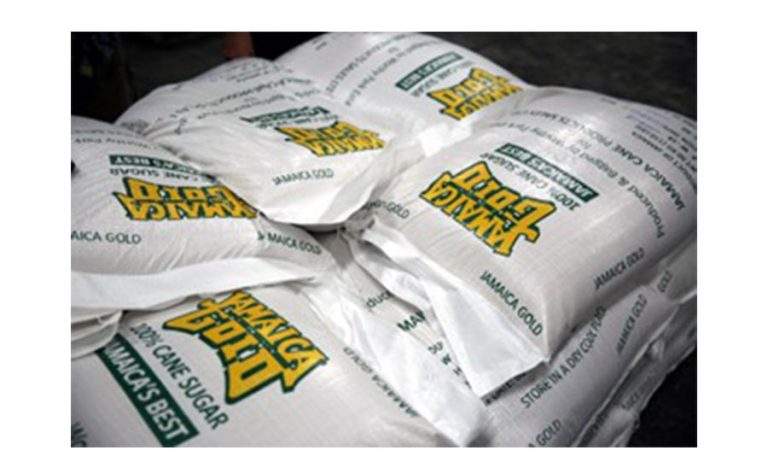 Worthy Park is Jamaica's largest sugar producer.
Celebrating 350 years of Worthy Park.
This is the Worthy Park Estate
Nestled in the Vale of Lluidas, or Lluidas Vale as it is commonly known, the landscaped greenery that encompasses Worthy Park offers a glimpse into a different side of Jamaica. Located in the central parish of St. Catherine, far from the white sand beaches and palm trees, a visit to Worthy Park is a trip back in time to the days of unspoiled landscapes and natural beauty that had given rise to Jamaica being known as the "Land of wood and water".
The Worthy Park Estate has remained this way since it's inception in 1670. It was gifted to Lt. Francis Price for his services to Cromwell during the English capture of the island from the Spanish in 1655. It has expanded since then through the acquisition of neighboring properties.
Commercial production of cane and sugar began in 1720 and has continued unabated until this day. Since then it has only been under ownership by three families and has been in the hands of the Clarke family since 1918. In that time Worthy Park has not only engaged in cane farming and sugar production but the land has been used for beef cattle, citrus, poultry and other agricultural crops. However, there has been a consistent reduction in cultivation of other crops and livestock in favour of an increased cultivation of cane and sugar production.
Of the over 10, 000 acres of land approximately 40% of the land is currently in sugar cultivation. There are as many as 20 cane varieties growing however, most acreage is of the top three performers.
The sugar season in Jamaica lasts from January through the end of June. Since it is a 24-hour operation in season, the other months of the year are dedicated to a complete servicing of all of the equipment in the sugar factory.
While the traditional, and preferred, method of harvesting cane is by hand, for the past 20 years Worthy Park has also used combine cane harvesters to assist in the daily supply of cane to the sugar factory.
Our sugar factory has been rated #1 on the island for efficiency every year since 1968.
Approximately 210, 000 tonnes of cane is milled annually. Upwards of 90, 000 tonnes are supplied by Worthy Park with the supply supplemented by purchases from the local farmers. 2015 saw a record year with 246, 647 tonnes of cane milled.
The average annual sugar output of the factory is 24, 000 tonnes and 2015 saw us fall just shy of the 2014 record for output (27, 632 versus 27, 656).

All rum produced in the distillery needs molasses; and it goes without saying that all of our molasses used comes from our very own sugar factory. The average annual molasses production is between 7, 000-8, 000 tonnes; with 2015 also being a record year as we produced 8, 801 tonnes!
This molasses is then piped 1KM away to the distillery.
Worthy Park has been producing rum intermittently since the 1740's. There was an over supply of Jamaican Rum following World War II and under agreement with the Spirits Pool Association of Jamaica production was ceased in 1962.
Worthy Park was out of the rum business. Thankfully, only temporarily!
After being out of the distillation business for decades, the Clarke family decided in 2004 that there was room for another Jamaican rum, made with quality ingredients in a perfect contrast by distilling in the Traditional Jamaican Pot-Still method however with efficiency and state-of-the-art equipment helping us get there.
In 2005, the newest distillery was complete! By 2007, the flagship brand of Rum-Bar Rum was launched and has forever changed the Jamaican rum industry.